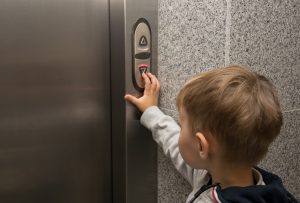 Dangerous home elevators in use at rental properties throughout Florida and across the country have sparked an urgent call from the U.S. Consumer Product Safety Commission for action by the vacation rental industry. At issue are gaps in the elevators that can pose a risk of serious physical injury and death, particularly for small children.
"These injuries and deaths are horrific, and we need the property owners and rental agencies to disable elevators immediately until they have been inspected," wrote Acting CPSC Chairman Robert Adler.
Florida is a very popular spot for residential vacation rentals. According to one online platform, there are more than 215,000 Florida vacation homes for rent just on their site alone. The actual number of residential rentals is probably much higher, though it's not clear how many of those sites have dangerous home elevators inside them.
The reported risk with residential elevators is that occupants can be fatally crushed in a space that exists sometimes between doors. As our Florida elevator injury attorneys can explain, with a deep gap between the outside door and the inside door, a child can go in, close the outside door without opening the inside door. They then get entrapped between the two. If the elevator moves, it's going to have tragic consequences. A 2019 investigation by The Washington Post indicated more than a half million residential elevators in the U.S. pose a risk.
As Fort Myers injury attorneys, we recognize this is not the first thing people want to picture when planning a getaway. Given the seriousness of the risk, however, vacationers as well as property owners must take the CPSC warning seriously. Continue reading