Bradenton Injury Lawyers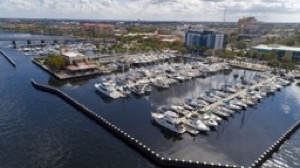 More than 60,000 people call Bradenton, Florida home – and more than 3 million annually call it a destination for tradeshows, conferences, vacations, and tourist attractions. The so-called "Friendly City," Bradenton has a small-town feel, beautiful beaches, corporation headquarters, a rich history, modern amenities, and cultural draws (Village of the Arts). It is located in Manatee County, just north of Sarasota on Florida's Gulf Coast.
While daily life here in Bradenton tends to be safe, the unfortunate reality is preventable accidents sometimes occur. The U.S. Centers for Disease Control and Prevention reports unintentional injuries result in 30 million hospital visits a year and 170,000 premature deaths. In Bradenton, these can involve:
In addition to crashes and falls, tourists and visitors may be especially susceptible to hotel and resort injuries, swimming pool injuries, tour bus injuries, and restaurant and bar injuries. Whether you are a local or from out-of-town, if you are injured in Bradenton, we can help.
At Garvin Injury Law, we have a decades-long track record of success in these cases. We will carefully examine the details of what happened, who was responsible, and the full extent of your injuries. This information will be used to negotiate with defendants/insurers adroitly. If the defendants do not agree to a fair settlement, we are prepared to take your case to court and to trial, if necessary.
What Kind of Damages are Available in a Bradenton Injury Case?
The type of monetary damages you can pursue in your Bradenton injury case will depend on a host of different factors. In general, though, we would be examining your right to demand financial compensation for:
Medical expenses. This includes whatever is paid for medical care, surgery, medications, dental care, physical therapy, occupational therapy, etc. Keep in mind that if your health care provider pays any portion of this upfront and you win, they are entitled to put a lien on that amount.
Future medical expenses. Ideally, most claims are not filed until you reach maximum medical improvement or the time at which your condition is not likely to get any better. This allows your injury attorney to work with experts and best assess how much the incident will cost you in future medical care, including medication, therapies, and surgeries you may eventually need.
Lost wages. This encompasses the income you lost because you were unable to work due to your injuries. That could mean a few weeks' wages. It could be the pay you will lose by having to attend follow-up doctor visits. It could mean compensation for the promotions and bonuses you will miss out on – or the fact that you will never be able to return to work in the same capacity or field again.
Property damages. This would include the obvious monetary damage to the "things" involved in the crash – most notably, your vehicle.
Pain and suffering. This refers to compensation for the physical pain and mental anguish that resulted from your injuries. This may take into account the emotional distress you endured, the embarrassment of permanent and ugly scarring, the anxiety of ever getting into a car again. It can also broadly encompass the damage that has been done to your personal/intimate relationships and the loss of life enjoyment you have suffered. It is difficult to put a price tag on these things, but compensation for pain and suffering attempts to do.
Loss of consortium. This is a separate but derivative claim filed by your spouse or child for the loss of your companionship, help, and emotional support.
Am I Guaranteed Compensation if I File a Claim?
No injury lawyer can promise you a particular outcome of a case at the outset. (You should probably avoid any attorney who does because it would be unethical.) The question of whether you are entitled to damages depends on a laundry list of factors, including the type of injury, who was to blame, whether you were partially at-fault and what kind of evidence is available to prove your claim.
What we can tell you is this: If an attorney agrees to take on your case and represent you, the chances of your success are much higher. There are a few reasons for this. The most obvious is that pro se claims (in which people are representing themselves) rarely go well – or as well as they might with adequate legal representation. The other is that because of how injury lawyers are paid for handling these claims (on a contingency fee basis), they are unlikely to take on those with a poor chance of prevailing. You and your Bradenton injury attorney will agree upfront that he/she will be paid a percentage of whatever you win (with Rules of Professional Conduct dictating the guidelines). If you are unsuccessful, you do not pay any attorney's fees. The primary reason for this is that people who are injured will not be disadvantaged at the outset going up against large insurance companies.
And speaking of insurers, in the event you are dealing with one that is not acting in good faith during negotiations or litigation, we can help you file a bad faith insurance claim. Essentially, these are breach of contract allegations pursued when insurers do things like refuse to pay valid claims for no reason, offer lowball settlements without justification, or delay payment without cause. The State of Florida takes these cases seriously, and a Bradenton bad faith insurance claim could net triple damages.
Approximately 95 percent of Bradenton personal injury cases are resolved out-of-court, without needing a judge or jury to weigh in. Working with an experienced injury attorney gives you the peace of mind knowing your claim is being handled as expeditiously and effectively as possible. We are committed to fighting for the best possible outcome and fair compensation for each of our clients.
Contact The Garvin Injury Law personal injury attorneys in Bradenton today at 239.277.0005 or online for a free case review.