Fort Myers Car Accident Lawyer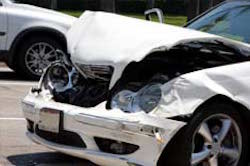 Every year in Fort Myers, there are thousands of auto accidents – many of which result in serious injury or death. The Fort Myers and Cape Coral area has a particularly high volume of car crashes due to poorly designed roadways and underfunded road construction projects that simply cannot handle the high volume of seasonal traffic and inattentive or worse, drunk drivers. Because of the complexities of automobile insurance law and the potential loss of valuable evidence, it is extremely important that you take immediate action to protect your right to be compensated for your losses.
What to do if You are Involved in an Auto Accident in Fort Myers
Request and receive immediate medical attention for your injuries. Arriving at the hospital by ambulance assures that you will receive the most timely medical care possible.

Do not give a statement about the crash to anyone other than law enforcement officers without an attorney present on your behalf.

Arrange for photographs of the scene and all of the vehicles involved in the crash; please be sure to take as many photos as possible from different angles.

Have a family member or friend photograph all injuries and, to the extent possible, the medical treatment being provided to you.

Do not sign any documents giving possession of your vehicle to any insurance companies without the approval of your attorney.

Keep a record of all medical and other expenses in any way related to your injuries; keeping a journal can be particularly helpful.

Make sure to tell your doctor about all symptoms and or pains that you are experiencing, not just the most severe.

As soon as possible, consult a car accident attorney in Fort Myers to determine if hiring a lawyer is in your best interest.
Fort Myers Accident Lawyers Discuss

Florida No-Fault Law
When the Florida no-fault insurance system was enacted in 1972, it was supposed to lower state-wide auto insurance premiums. Unfortunately, premiums have steadily risen since then. In exchange for the claimed reduction in premiums, limitations on the right to sue for injuries received in an automobile accident were imposed. Automobile insurance companies love to use the term "no-fault" to their advantage, but it does not mean that no one can be faulted for the accident; it is really just a term used to describe who must pay for the initial medical care and lost wages. We would be happy to explain this in greater detail in a free, no-obligation telephone consultation.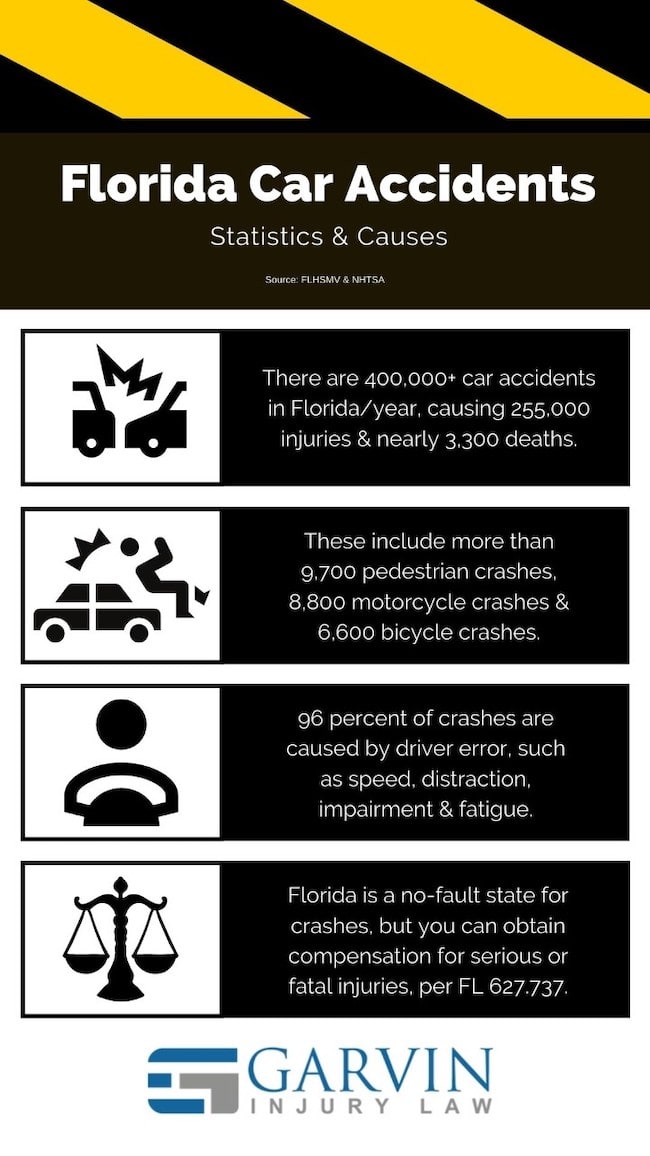 Pain and Suffering Compensation Requirements
In order to file a lawsuit that includes a claim for pain and suffering from a car crash, the injured party must show proof that one of the following is present:
Significant or permanent loss of an important bodily function
An injury that is permanent within a reasonable degree of medical certainty
Significant and permanent scarring or disfigurement
Death
Important Time Periods for Pursuing Claims Related to Auto Accidents
First and foremost, Florida's current PIP (aka. "no-fault") law further limits the amount of medical and or lost wage payments that they will cover if your initial treatment does not occur within 14 days of the motor vehicle accident.
Florida Statue 627.736 discusses some of the limitations on PIP coverage; for additional information, please contact the car accident lawyers in our Fort Myers office.
Florida law also provides for a four (4) year statute of limitations in auto accident cases with the time period beginning to run on the date of the accident. If you wish to further pursue this matter, do not delay because delay might jeopardize your legal rights. If an action is not filed within the appropriate time frame, you will forever be barred from doing so.
In the event that you have purchased under/uninsured motorist insurance coverage on your motor vehicle and need to file a lawsuit against your own carrier for breach of contract, the statute of limitations for this type of case can be as much as five (5) years.
Additionally, in the event that the car accident caused someone's death, the personal representative of the deceased person would have only two (2) years from the date of the death within which to pursue the claim.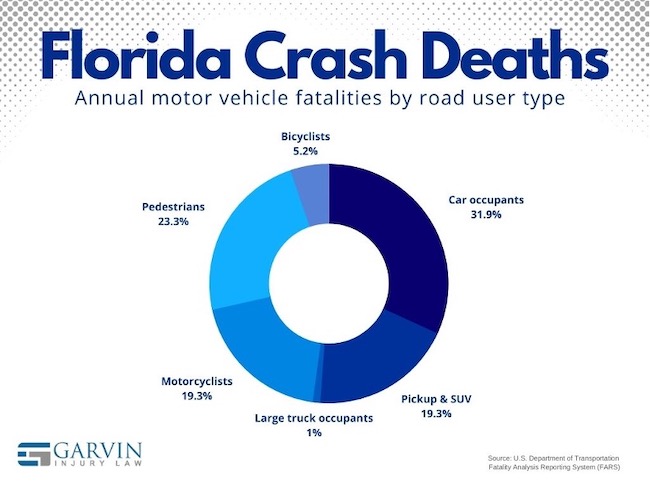 Florida Automobile Insurance
Here are five (5) basic types of automobile insurance coverage that may apply to a car accident in Florida:
Liability, aka. Bodily Injury Coverage or BI, insures you in the event that someone else is hurt as a result of your negligence.

Uninsured Motorist Coverage, which covers you in the event that someone else who injures you is either uninsured or underinsured.

Property Damage Insurance, which covers you in the event that you cause damage to the property of others.

Comprehensive Insurance, which provides coverage to you for damage to your vehicle, theft, and loss of use of your vehicle.

Personal Injury Protection, which provides a total of $10,000.00 in insurance coverage to you that can be used to pay up to 80% of your medical expenses and 60% of your lost wages, along with death benefits in the amount of $5,000.00. Personal Injury Protection insurance is part of Florida's no-fault insurance system. Under this no-fault system, an injured party is permitted to receive up to the $10,000.00 benefit for injuries or damages from their own insurance company regardless of who was at fault. *In order to qualify for the $10,000.00 in coverage, you must be diagnosed with an Emergency Medical Condition with the first 14 days following the crash.

Medical Payment Insurance, aka. Med Pay, this coverage can be purchased if a driver wishes to raise the amount of insurance available to pay for necessary medical treatment. Like PIP above, this insurance should be paid regardless of fault. Most often, this must be paid back to the insurance company if there is a recovery.

Umbrella (aka. Excess Coverage), Often individuals with collectible assets or corporations will purchase additional coverage for liabilities that may exceed standard auto liability policies.
Contact Our Expert Fort Myers Car Accident Lawyers
Call or email the Garvin Injury Law today and speak with our experienced car accident lawyers for a free consultation, and we will fully evaluate your claim and go over your various options with you. We have offices in Fort Myers, Naples, and Key West.; and have been handling auto accident cases from our headquarters in Fort Myers, Florida, for over the last 40 years.