Fort Myers Medical Malpractice Lawyer
Fort Myers Medical Malpractice Lawyers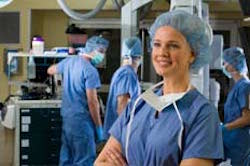 You have a right to receive competent medical care. The bringing of a medical negligence claim in the State of Florida is an extremely complicated matter with numerous hurdles to overcome. To be successful in your claim you must prove that the health care provider was negligent and that the negligence caused you injury.
First and foremost, unlike all other negligence claims, there are extremely short time periods within which you must take action. If you do not serve a formal notice with an affidavit of negligence from a similar health care provider attached within 2 years of the time that you first knew or should have known that there was medical negligence your claim will be forever barred. Additionally, all claims must be brought within 4 years of the date of the treatment no matter when the negligence was discovered.
If you feel that you or a loved one has been a victim of medical negligence and you contact our office we will request that you provide us with a quick summary of why you feel that there was medical negligence. We may ask you to provide a written summary of the basis of your claim. The medical malpractice lawyers at our Fort Myers firm will immediately review the facts relating to your medical care to determine whether there is a potentially valid claim for medical negligence.
If We Have Determined that There is a Reasonable Likelihood of Medical Negligence We Will
Immediately take steps to preserve all evidence necessary to pursue your claim.

Have your medical records reviewed by an expert or experts in the appropriate fields of medicine.

Meet with you personally and seriously explore the likelihood of success of your potential claim.

Explain to you the basis upon which we will represent you and request that you sign a contingent fee contract.

Conduct focus group studies in front of 18 potential jurors making up three potential juries in the county where the case will be tried to predict the success of your claim if presented to a jury.

Prepare a demand package and attempt to amicably resolve your claim.

If we are not able to settle your claim we will file suit and aggressively pursue your claim against all medical providers who are responsible for your injuries.
Our experience in the handling of medical negligence claims is extensive. Within the last two years alone our Fort Myers medical malpractice attorneys have obtained over 15 million dollars in jury verdicts in medical malpractice claims. The following list contains some of the medical malpractice actions in which we have been recently involved.
Medical Malpractice Case Results
Failure to diagnose tongue cancer - Jury verdict of $6,400,000 in Broward County Florida

Failure to diagnose throat cancer - Confidential settlement providing lifetime benefits in Hernando County Florida.

Negligent administration of drugs and anesthesia during face lift - Confidential Settlement in Lee County Florida.

Plastic Surgery negligence in the performing of a breast lift and augmentation - Jury Verdict of $8,300,000 in Lee County Florida.

Dental Malpractice resulting in the loss of 16 teeth - Confidential Settlement in Collier County Florida.

Failure to diagnose childhood immune deficiency prior to administering a live virus polio vaccine resulting in severe brain injuries - Confidential Settlement in Lee County Florida.

Failure to diagnose autoimmune disorder leading to death - Confidential Settlement in Lee County Florida.
For more information on the many other medical negligence cases that we have handled over a 30 year period please do not hesitate to contact the Garvin law firm and set up a free consultation with a medical malpractice attorney in Fort Myers.