Team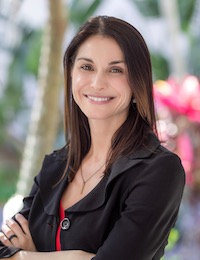 Heidi GarvinDirector of Client Experience

Having relocated every few years as a child, Heidi proudly calls Fort Myers, FL home. Some years back, in a chance encounter, she met Leland at her previous home in Colorado. Heidi decided to move to Florida and then landed a job as a teacher in an early childcare center here in Fort Myers; with a degree in Education, that seemed to be a natural fit for her.
After a few years of teaching, a unique opportunity presented itself to work as a banker within a retirement community in SWFL. Heidi, an advocate for lifelong learning, welcomed any chance to engage in multi-generational relationships, took the job, and began to work her way up in the Banking world as a result of her desire to serve others and ability to see the "big picture".
In late 2021, Heidi took a leap of faith, leaving the corporate banking world to come and work with her husband when she joined the Garvin Injury Law team, she quickly dove into helping the business in any capacity as needed.
She remains excited to play such an integral part of the team and has found her home working in the family business. In her current role, as the Director of Client Experience, she accepts the responsibility of ensuring that the law firm's clients experience the highest level of care and attention as they journey to recovery. She takes pride in regularly checking in with clients to ensure that their needs and expectations are met.
When Heidi is not in the office, she enjoys spending time with her husband, Leland, their son, Levi, and dog, Frankie, exploring natural parks and participating in local events. Despite her busy schedule, Heidi makes time for exercise and strongly believes that movement is the best medicine for maintaining physical and mental health. She enjoys practicing yoga, barre, hiking, and playdates at the park.
---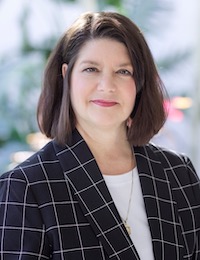 Susan Dandino Director of Legal Services / Litigation Paralegal
sdandino@garvinlegal.com
Susan was born and raised in the scenic southwest Michigan region. Her strong work ethic was instilled in her from a young age, and she began her career at the age of 16 as a legal assistant for a reputable firm in St. Joseph, Michigan.
After working there for a number of years, Susan decided to relocate to northern Indiana in 1985, where she continued to work as a legal assistant and paralegal for 25 years. Her areas of practice were diverse, and included estate planning, family law, corporate, tax, foreclosure, criminal, personal injury, errors and omissions, legal and medical malpractice defense.
In 2010, Susan relocated to Florida and joined Chico's FAS, a women's clothing and accessories retailer headquartered in southwest Florida. She worked there as a paralegal in the Real Estate Legal Department for several years. However, she soon began to miss the culture of private practice and decided to return to her passion in 2015.
Susan started working for Garvin Injury Law, focusing her efforts on helping clients who had suffered from car accidents, medical negligence, and other personal injury cases. She took pride in starting at the ground floor of the firm and watching it grow, eventually working with her daughter, Carmella.
Susan is known for her expertise, dedication, and strong work ethic. She is passionate about helping people through the legal system and is proud of the impact she has had on her clients' lives. In her free time, Susan enjoys yoga, spending time with family, and exploring the beautiful beaches of Florida and traveling back home to Michigan.
---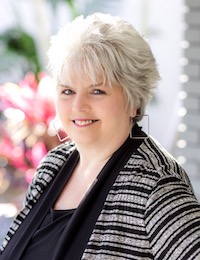 Carolyn HorbaczLitigation Paralegal
csh@garvinlegal.com
Carolyn was born in Saginaw, Michigan and moved with her family to Fort Myers when she was 14. While a Senior at Riverdale High School, she was recruited through her office, educational and clerical class to be a receptionist at the respected downtown law firm of Moorey, Seals & Garvin. After a just a few months at the front desk, she began working for Tom Moorey preparing estate planning documents and shortly thereafter started her longtime career with Jeff Garvin in the personal injury field, with that career now lasting more than 40 years, which she remains very proud to continue to work with and for Leland and the rest of the team.
Carolyn's insight, thoroughness and legal ability have been invaluable to the firm over the years. She prides herself on being an asset and helpful wherever her experience is needed while dealing with the investigation of cases, litigation and trial preparation.
In Carolyn's down time, she enjoys spending time with her family and friends. She also enjoys playing penny slots and travels frequently to the Hollywood Hard Rock and she enjoys cooking & baking, all of which she finds a relaxing break from the fast paced legal world.
---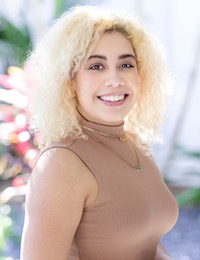 Carolina CastellanosCase Manager

Born and raised in the vibrant city of Kendall, FL, Carolina was embraced by a warm and welcoming Latin community that instilled in her strong values of hard work, dedication, and kindness. With her family in Cuba and Honduras in mind, Carolina overcame one of the many obstacles her and her parents faced while seeking opportunity in this great country—learning English as a second language.
Years later, after completing her high school education, Carolina decided the next step in her ultimate quest for understanding others and dabbling in the pursuit of knowledge and happiness, would be to enroll in the paralegal certification program at the University of Miami. During her time there, she excelled in her coursework and gained valuable experience through her peers and professors, and more importantly, she realized her drive behind the study of law was ignited by her love of people and supporting them.
Upon joining the Garvin Injury Law team, she was able to do just that, with her academic background and passion for helping others—combined with her exceptional communication skills and compassionate nature, she's an invaluable and dedicated asset to our clients. Her infectious sense of humor and ability to make everyone around her laugh and smile are just some of the many qualities that make her such a joy to work with.
When she's away from the office, Carolina enjoys investing in quality time with her loved ones, whether it's catching up over a cafecito or dancing in the front row of a concert together. Ever the health and fitness enthusiast, she can often be found at the gym, or enjoying the sunlight and sea breeze of Florida's beautiful beaches.
---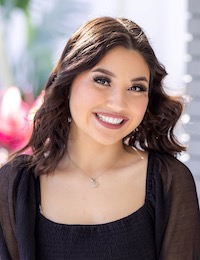 Carmella DandinoIntake Specialist

Originally from Indiana, Carmella moved with her mother Susan to Florida in 2010.
Carmella attended Cypress Lake High School, where she excelled academically and was involved in various extracurricular activities. Despite her busy schedule, she managed to secure a part time position at Garvin Injury Law while still in her senior year. Her dedication and hard work led to being offered a full-time job after graduation.
Currently attending FSW and studying forensic science, Carmella is passionate about the legal field and enjoys the opportunity to make difference in the lives of others. In her free time, she enjoys going to Universal Studios in Orlando, exploring aquariums, picnicking at Baker Park in Naples, and indulging her creative side by painting.
Carmella's determination and commitment to her work and studies continues to earn the respect and admiration of those around her. Her future looks bright, and she is sure to achieve great things in both her personal and professional life.
---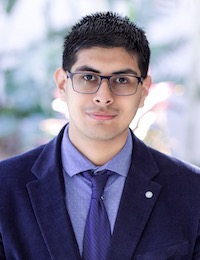 Julio VelezCase Manager

Born and raised in Fort Myers, Julio had the opportunity to witness the rapid changes the region has undergone in his lifetime, most notably our diverse population. As the child of immigrant parents from Mexico who did not initially speak English, Julio was fortunate to have been able to learn two languages, English and Spanish, in order to communicate not only with their immediate family but also everyone around him whether at school, the beach, grocery store, or anywhere for that matter. Upon graduating from Fort Myers High School in the spring of 2017, he was determined to establish a career in a field where attention to detail and willingness to look deeper than the first impression would be tantamount to not only addressing a problem but also leaving a lasting impression. Thus, Personal Injury became his forte as he had the opportunity to assist someone in a moment of crisis while being able to calmly guide someone through a complex issue, namely compensation for injuries due to the negligence of another party. In his spare time, Julio enjoys a variety of activities including exercising, going out to trails and parks, eating at local restaurants, watching pro sports, playing video games, reading, and spending time with friends.