Team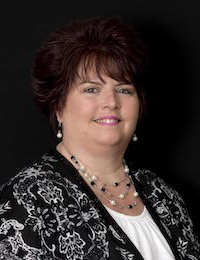 Carolyn "Care" HorbaczParalegal and Office Manager
csh@garvinlegal.com
Carolyn was born in Michigan and when she was 14 she moved to Southwest Florida with her family. While a senior at Riverdale High School, "Care" was recruited to be an intern at Moorey, Seals & Garvin. After a few months at the desk, she was hired on full-time beginning her career with Jeff of more than 35 years.
Within these last thirty plus years Carolyn has worked with Jeff acting as his right hand. Jeff often refers to Carolyn as his other law partner as her insight, thoroughness and legal ability exceeds that of many attorneys. With any serious injury case Carolyn knows how to deal with both the investigation, litigation and trial preparation. Simply put, Carolyn "knows her stuff" and her role at the Garvin Law Firm is irreplaceable.
When Carolyn is not taking care of business at the Garvin Law Firm, she enjoys spending time with her family and friends, as well as bowling and playing penny slots. She's also known to "bake" a dessert or two!
---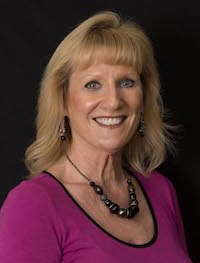 Lori-Ann "L.A." Kingston Paralegal
lakingston@garvinlegal.com
Originally from the Detroit area, L.A. began her legal career in 1985 in Houston, Texas working at a "General Practice" two-man law firm. Since then she has worked with various attorneys in the following areas of law: Corporate, Tax, Divorce, Real Estate, Commodities, Insurance Defense, and Property Damage. Moving to Florida in 2011, L.A. joined the Garvin Law Firm where she has focused on Personal Injury and Medical Malpractice.
In her spare time, she enjoys boating, golf, traveling and socializing with friends and family.
---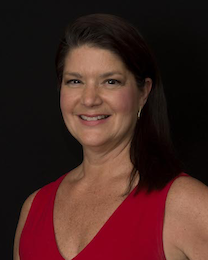 Susan Dandino Paralegal
sdandino@garvinlegal.com
Born and raised in southwest Michigan, Susan started working as a legal assistant for a prominent St. Joseph, Michigan firm when she was 16 years old. Susan relocated to northern Indiana in 1985 where she worked as a legal assistant and paralegal for 25 years. With more than 37 years in the business, she has experience in many areas of law, including estate planning, family, corporate, tax, foreclosure, criminal, personal injury, errors and omissions, legal and medical malpractice defense. In 2010, Susan welcomed the opportunity to relocate when she accepted a position with the Real Estate Legal Department at Chico's, FAS which is headquartered in southwest Florida.
Susan missed the culture of private practice and joined the Garvin Law Firm in 2015 where her focus is personal injury. When away from work, Susan enjoys spending time with her husband and teenage daughter, relaxing at the beach, working out, cooking, entertaining and traveling back to the Midwest and New England to visit family and friends.
---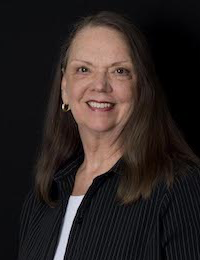 Glenna Doty Litigation Paralegal
glenna@garvinlegal.com
Born in Missouri, a few years later her family decided to move to the sunshine state where she has lived for more than four decades. Glenna started her career in the Insurance Industry Claims department. After 10 years, she decided to switch careers leading her to becoming a paralegal. Quickly it became a passion where she has been helping victims fight for their rights as a litigation paralegal in lee county since 1992. She joined Garvin Law Firm in the Summer of 2017.
When Glenna isn't working, she enjoys traveling and has visited several countries including Malaysia, the Philippines, Hong Kong, Tokyo, Singapore, England, France, Switzerland, and Italy. Not only​ ​traveling internationally, she has visited 42 of the 48 Continental United States as well as all of the 7 Hawaiian Islands. Glenna is the proud mother of 2 sons and 5 grandchildren.