Marco Island Injury Lawyer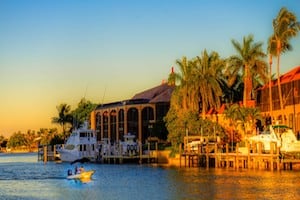 Marco Island is a vacation paradise and one of the crown jewels of Southwest Florida.
Located in Collier County, Marco Island has a full-time residential population of just 16,000, however that population soars through the winter tourism and snowbird season. Founded in the late 1800s, Marco Island has been a tourist destination since William "Capt. Bill" Collier opened a hotel on the island in 1896. Today that hotel is operated as the Olde Marco Inn.
Barron Collier purchased a large portion of the island in 1922, and it was incorporated as Collier City, which lasted until the 1950s. The island's significant tourism development began in the 1950's and continues today.
Our Marco Island injury lawyers are dedicated to representing the injured and their families, whether permanent residents, winter residents or visitors to Southwest Florida. We will conduct an independent review of the facts and circumstances of your accident and work to identify all of the parties responsible. In many cases, your injury claim can be handled without need for you to return to Southwest Florida.
Marco Island personal injury attorney
Our experienced Marco Island injury lawyers are dedicated to personal injury and wrongful death litigation. Cases we handle include:
Car Accidents
Bicycle Accidents
Pedestrian Accidents
Motorcycle Accidents
Boating Accidents
JetSki/Watercraft Accidents
Hotel Injuries
Swimming Pool Injuries
Tourist Injuries
Restaurant Injuries
Premises Liability
Child Injuries
Personal Injury & Wrongful Death Claims
Most of these claims will allege negligence against one or more at-fault parties. Under Florida civil law, plaintiff must prove negligence by a preponderance of the evidence. This is a lower standard than the criminal standard of beyond a reasonable doubt. Consequently, it is not necessary for an at-fault party to be charged with a crime in order to be responsible for civil damages.
Proving negligence requires a victim to show a defendant owed a duty of care and that violation of that duty of care resulted in compensable injuries to the victim. In many cases, even victims determined to be partially at fault may still collect damages. Florida's comparative fault law can be found under F.S. 768.81, which permits partial recovery in cases where victims were not predominantly to blame for their own injuries.
Tourists, in particular, are at a disadvantage when it comes to claiming compensation for injury. Marco Island and other tourist destinations are sensitive to bad publicity and even investigations done by authorities may give the benefit of the doubt to a local business or property owner. Seeking early consultation with an experienced Marco Island personal injury law firm can help identify all of the causes of your accident, as well as the parties that are liable for your losses.
Economic damages include things like medical bills and lost wages, while non-economic damages can include payment for pain and suffering and other non-economic losses. Your Marco Island injury law firm must work to determine the full value of your losses, including likelihood of future medical complications, disability or other limitations that are a consequence of your injury.
If you or a loved one is injured, call the Garvin Injury Law at 800.977.7017 for your free consultation.