Two people have already been killed in Lee County pedestrian accidents this January; a reminder that Southwest Florida is among the most dangerous areas in the nation for walkers.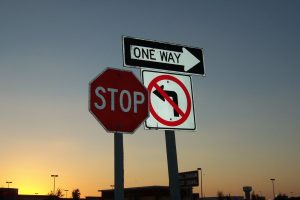 Citing the area's rapid growth and inadequate infrastructure, Smart Growth America's landmark 2016 report, Dangerous by  Design, ranked the Fort Myers-Cape Coral area as the nation's deadliest for pedestrians. The just-released 2019 update to that report identified many Florida metro areas as being among the nation's deadliest for walkers. Most dangerous cities include Orlando-Kissimmee-Sanford, Deltona-Daytona Beach-Ormond Beach, Palm Bay-Melbourne-Titusville, North Port-Bradenton-Sarasota, Lakeland-Winter Haven, Jacksonville, Bakersfield, California; Cape Coral-Fort Myers, Tampa-St. Petersburg-Clearwater, and Jackson, Mississippi.
Six of the most dangerous cities in America (and 8 of the top 10) were all located in Florida. While Fort Myers-Cape Coral avoided again being named most dangerous, our pedestrian injury lawyers in Fort Myers know that's likely not because Southwest Florida has gotten safer.
"Our best guess is that some other places in Florida got worse," Emiko Atherton, executive director of the National Complete Streets Coalition, told The News-Press.
In the two most recent incidents, a 12-year-old was hit and killed as she walked along Durrance Street in North Fort Myers. A few days later a 70-year-old Canadian woman was trying to cross the northbound lanes of 41 in North Fort Myers when she was hit and killed by a motorcycle. The motorcyclist also died in the crash.