Venice Injury Lawyers
Dubbed the "shark tooth capital of the world," Venice, Florida, is remarkable for its stunning shoreline, date palm-lined streets, and Italian Renaissance-style buildings (much like its European eponym). Voted one of the 10 Happiest Seaside Towns by Coastal Living, this Sarasota County community, accessible by U.S. Highway 41 and Interstate 75, stretches almost 17 square miles that more than 20,000 people call home.
Venice welcomes people from all walks (and drives) of life – commuters, retirees, vacationers, and lifelong residents. Although it is considered a relatively safe place to work, play, and reside, no place can ever promise freedom from risk. Some of the more common civil injury claims filed here in the Twelfth Judicial Circuit include:
Car accidents (including Uber and other ridesharing accidents).
Pedestrian accidents (the Sarasota-Bradenton-North Port metropolitan area – which includes Venice - is considered the fourth most dangerous place in America for pedestrians, according to Smart Growth America).
Motorcycle accidents.
Bicycle accidents.
Golf cart accidents.
Boating accidents.
Property owner liability (slip-and-fall, dangerous premises, bar or restaurant injuries, hotel injuries, etc.).
Nursing home injuries.
Medical malpractice.
Child injuries.
Venice Personal Injury and Wrongful Death Claims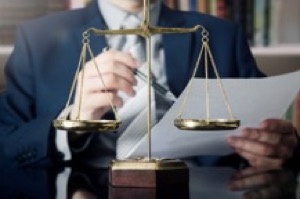 A personal injury can upend one's life. A wrongful death can leave families and loved ones devastated and sometimes destitute. When these occur due to someone else's mistake, carelessness or wrongdoing, the Venice injury lawyers at Garvin Injury Law are committed to fighting for the rights and best interests of those affected.
Florida personal injury and wrongful death claims typically rest on a legal theory known as negligence. This requires proof that:
The defendant (person or business) owed a duty of care to the person injured.
That duty was breached.
That breach of duty was the legal cause of the injuries or death in question.
The plaintiff is owed financial compensation for these losses.
In many cases, the legal duty is established easily. (For example, all drivers inherently have a legal responsibility to follow the laws and use reasonable care behind the wheel.) The issues more often in contention are whether that duty was breached, to what degree fault may have been shared, whether the breach was the cause of the injuries, and the actual extent of the injuries.
It is worth pointing out that Florida follows a pure comparative fault system when it comes to liability, per F.S. 768. 81. That means that plaintiffs who share fault with a defendant can still pursue their case, but they will have their damage award proportionately reduced. For example, if the court finds you were 30 percent at-fault, your total damage award is reduced by 30 percent. We fight to minimize any assertion of comparative fault so that your damage award is maximized.
The statute of limitations on most personal injury claims in Florida is four years. That window is halved to two years in cases of wrongful death and medical malpractice. Some deadlines may even be sooner in some instances (particularly those involving government entities or employees as defendants). For this reason, it is beneficial to reach out to a Venice personal injury lawyer as soon as possible after the incident. Plus, the earlier your lawyer signs on, the better the odds that relevant evidence can be preserved and the less chance you will have given a statement to insurers that might damage your case.
Our legal team assures a comprehensive, independent investigation of the facts surrounding the incident. We also carefully examine all potentially responsible parties' legal liability and aggressively challenge defense allegations of comparative fault. We understand how to evaluate cases accurately and will not bow to insurance company pressure to accept lowball offers.
Do I Have to Go to Court?
You may well be able to avoid a courtroom altogether, but it depends. Most cases are resolved without the need to file a lawsuit. Even those that do proceed to litigation, the overwhelming majority are settled pre-trial.
Your case's trajectory will depend on several factors, but your attorney will work first to negotiate with the defendant's insurers to reach a fair settlement. It is only if those negotiations reach a stalemate that we seek resolution in the courts.
Often, merely having no-nonsense representation in negotiation sets the tone, compelling defendants to agree upfront to a fair deal. We accept nothing less for our clients and are not afraid to take your case to a judge and jury if necessary.
Working with an attorney familiar not only with Florida tort law but local courts and procedures in Venice/Sarasota County gives you a distinct advantage.
Contact The Garvin Injury Law personal injury attorneys in Venice today at 239.277.0005 or online for a free case review.