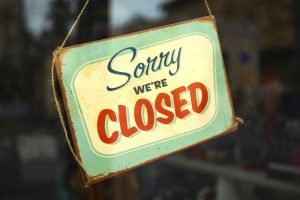 The number of Florida insurance claims filed after Hurricane Ian is steadily rising, with the Florida Office of Insurance Regulation estimating there have so far been nearly 450,000 claims, more than 12,300 of those being commercial property claims. Those figures are likely to climb. Insured losses for wind damage are estimated to be somewhere between $23 billion and $35 billion, while flood losses covered by private insurers and the National Flood Insurance Program are going to be anywhere from $8 billion to $18 billion. (The actual amount of damage is much higher; these are only the estimated losses covered by insurance.)
For Southwest Florida business owners forced to halt operations – temporarily or indefinitely – it's a smart idea to consult with a Fort Myers business interruption insurance claim lawyer.
Small businesses are the heartbeat of Florida's Gulf Coast, especially in the restaurant and hospitality industry. Business interruption insurance covers losses sustained when you're forced to shut down your business for a covered reason. It isn't required in Florida, but it is highly recommended for South Florida companies – for situations just like this.
Hurricanes are notorious for closing down South Florida businesses for various stretches. Business interruption insurance won't cover the property damage losses (which are hopefully covered in your commercial insurance policy). What it can do is cover things like:
Lost income and profits.
Fixed expenses, like utilities and payroll.
Ongoing tax burdens.
Reasonable expenses incurred while business is temporarily operating elsewhere.
Lost rental income.
Relocation expenses.
Small business loan payments.
Typically, business interruption policies only apply in situations where there is physical damage to the business property or some other property that precludes employees and customers from entering. An example of the latter situation would be the destruction of the Sanibel Causeway, the only roadway on/off the island making entry only accessible by boat or aircraft. Continue reading