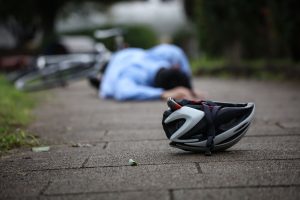 Many serious and recreational cyclists know they can reduce their risk of a Florida bicycle head injury by 60%-90% just by wearing a bicycle helmet. But what if the helmet you're wearing is defective and provides inadequate protection?
Bicycling has never been more popular in Florida than it is now. With its flat terrain, year-round sunshine, and an abundance of nature trails, beaches, and scenic roads to ride, Florida has residents and tourists alike increasingly partaking. But the risk of Florida bicycle head injury is higher than you think – and defective bicycle helmets certainly don't help.
In the first seven months of 2023, the U.S. Consumer Product Safety Commission has announced at least eight bicycle helmet recalls. These include:
What Legal Options Do I Have if a Defective Helmet Causes a Florida Bicycle Head Injury?