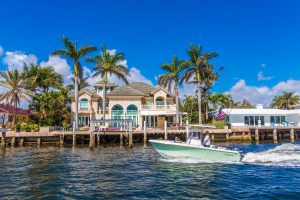 A Florida boating safety bill targeting illegal boat charters and questionable rental companies is wading its way through the state legislature.
As our Key West boating accident lawyers can explain, careless boat operations are consistently the No. 1 cause of boat accidents and deaths off Florida shores. The Sunshine State has, by far, the most boating accidents, injuries, and fatalities in the country.
In recent years, the U.S. Coast Guard has amplified its warnings and crackdowns on illegal charters. Such operations are problematic because an unlicensed charter may not have:
The proper emergency safety, navigation, and communication gear.
Undergone the proper license exams and inspections.
Adequate insurance to cover damages if there is a boating accident injury or something goes wrong.
Senate Bill 606, also known as the Boating Safety Act of 2022, takes aim at illegal boat rentals and charter operations. Under the bill, violating rules on boating under the influence, unsafe navigation, expired registration, damaging seagrass, and anchoring in prohibited areas would result in higher non-criminal fines (from $50 to $100). Continue reading