Fort Myers Boating Accidents Lawyer
Injury Lawyers Assisting Victims in the Fort Myers Area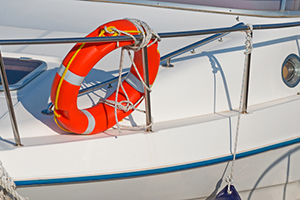 In Florida, water sports and recreational activities that involve boats and other watercraft are popular. What many people fail to realize, however, is that boating and other water-related activities can be very dangerous, especially if the person operating the boat lacks the appropriate training and competence to navigate the watercraft carefully. At Garvin Injury Law, our Fort Myers boating accident lawyers are dedicated to advocating for people who have been hurt in accidents on the water. Our personal injury attorneys also have handled claims in state and federal courts for residents of Cape Coral, Naples, Port Charlotte, and Key West, among other cities.
Bringing a Negligence Claim Following a Boating Accident
If you have been involved in a boating accident and have suffered injuries as a result, you can bring a personal injury lawsuit against whoever was responsible for the accident to recover compensation. This involves showing that the person responsible for the accident failed to use due care while operating their boat and that, as a result of this failure, you were hurt. In general, we all owe one another a duty to use reasonable care when going about our daily business or performing any task. Boating is a distinctive, fast-paced, and dynamic activity, and the standard of care takes these considerations into account. If a boat operator fails to drive at a safe speed, fails to yield the right of way, fails to look for swimmers or other boaters before engaging in any movements, or fails to comply with any applicable boat regulations, they probably have breached the duty of care. A boating accident attorney at our Fort Myers firm can help you collect evidence to show careless conduct.
Also, Florida has many regulations that govern waterways, and in many instances, the Florida rules mirror federal laws. There are also licensing and training requirements that may apply in some instances, and there are safety-focused rules such as having an appropriate number of life jackets on board while the boat is in operation. According to the Florida Fish & Wildlife Conservation Commission, over 700 boating accidents occurred during 2013 in Florida, and many of these accidents resulted from boat operators failing to follow the laws.
If you establish that the defendant did not operate a vessel with due care, you must show that this breach was the cause of the injuries that you suffered. Additionally, you must show that the defendant's negligence was a substantial cause of your injuries and that the accident was a foreseeable outcome of the defendant's negligent behavior.
Admiralty Proceedings in Federal Courts
A procedural complexity that often arises in boating accident cases comes when a defendant removes the action to federal court. This means that an attorney handling a boating accident case needs to have experience with navigating federal admiralty laws. For example, in federal court, the owner of a vessel that was involved in a boating accident can file a petition called a Limitation of Liability if they were not a party to the negligent conduct and were not aware that the individual who was operating the vessel was operating it in a negligent manner.
Created by a federal statute, this petition is often a boat owner's first line of defense when their vessel has been involved in an accident. If the court approves the petition, which must be filed within six months of the boat owner receiving written notice of a potential claim for damages, the plaintiff is limited to recovering the value of the vessel as compensation, regardless of whether their damages exceed this amount. Thus, it is important to retain a knowledgeable maritime lawyer to fight back against this petition and preserve your right to the full scope of the damages that you deserve.
Forms of Compensation in Boating Accident Cases
The final stage of a personal injury lawsuit concerns damages and determining the extent of the plaintiff's harm and losses. At this stage, the plaintiff can offer evidence of any monetary expenses that they incurred as a result of the accident or that they are reasonably likely to incur in the future. Boating accidents can lead to devastating injuries that can have permanent consequences for a victim, including broken bones, traumatic brain injuries, or spinal injuries resulting in paralysis. It is essential to keep good records and documentation of your injuries. In the unfortunate event that someone loses their life in a boating accident, the decedent's surviving heirs can bring a wrongful death claim seeking compensation for burial expenses, medical costs, and damages based on their relationship to their lost loved one.
Seek Guidance from a Knowledgeable Boating Accident Lawyer in Fort Myers
Navigating the legal system can be daunting, especially if you are dealing with complex injuries and lack access to the evidence that you need to prove that you are entitled to compensation. At Garvin Injury Law, we have dedicated our careers to assisting victims with seeking justice from careless and reckless individuals. Although no amount of compensation can truly make up for the pain that you have experienced, it can help you cope with the financial pressure and other related burdens. Our Fort Myers boating accident attorneys offer a free consultation and represent victims throughout Lee, Collier, Charlotte, and Monroe Counties. Call us at 1.800.977.7017 or contact us online to get started. We also assist people who need a car accident attorney or representation in other motor vehicle collision cases.