Miami Herald: Florida Ranks Top 10 in Country For Railroad Accidents
"Every week it seems there's a report of an accident between pedestrians and trains," noted the Miami Herald in a recent story.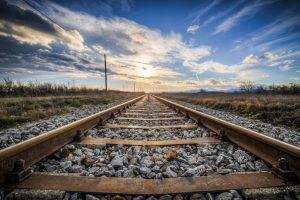 Fort Myers personal injury lawyers know that "trains" aren't typically the first thing that comes to mind when we talk "crashes." However, a recent four-year review of data from the Federal Railroad Administration revealed that Florida is No. 6 among states with the most railroad crossing deaths in the nation.
From 2014 to 2018, more than 460 railroad accidents. Of those:
16 percent were deadly;
25 percent resulted in injury.
Every three hours, someone in the U.S. – either a pedestrian or vehicle is struck by a train.
Where Florida Train Accidents Happen
Most railroad accident deaths occurred in South Florida, specifically on the east coast in Miami, Fort Lauderdale and West Palm Beach. Although some occurred on the Florida East Coast Tracks and the Tri-Rail tracks, an increasing number happened on the higher-speed Brightline rail. The slower-moving freight trains tend to result in fewer collisions, injuries and deaths than the faster passenger trains that have recently gained in popularity.
Brightline, which began test runs in summer 2017, currently operates only in Southeast Florida, but recently broke ground on an extension to Orlando. That summer alone, 15 people were killed on the Brightline tracks, while 10 others were seriously injured. Another expansion is planned for Tampa.
The Miami New Times reports the 76 deaths that occurred in South Florida in 2017 was an all-time high for the state. The same was true nationally, where the FRA reported that year marked a 10-year high with 575 train crash deaths and 888 total train-related deaths.
But Fort Myers train accidents aren't unheard of. Among recent Lee County train accidents in recent years:
A March 2018 train accident when a dinner train crashed into a car on the tracks at Veronica S. Shoemaker and Palm Beach Boulevards. The driver of the car suffered minor injuries.
A May 2016 train crash in Fort Myers between Palm Avenue and Old Metro Parkway. Two occupants of the freight-hauling truck that was on the tracks were hospitalized, while no one on the passenger train was injured.
Who is Injured, Killed in Florida Train Accidents
Based on the federal data, most train crashes in Florida and Fort Myers occur in urban, lower-income areas with heavier pedestrian traffic. More than 65 percent of those fatal commuter rail accident victims are pedestrians.
Occupants in school buses and on motorcycles were more likely to be killed or seriously injured (30 percent) compared to car occupants (7 percent).
Officials report that in more than one-third of these incidents, pedestrians or drivers fail to stop or yield for the train, as traffic laws require. Suicides accounted for roughly 2 percent of such deaths.
Who is Liable for Florida Train Crash Injuries, Fatalities?
In cases of suicide, it's unlikely rail operators will be found liable.
The U.S. Department of Transportation reports that some accidents may be caused by:
Conductor error (failure to switch tracks, abide speed limits, alert to rail traffic, distraction or recklessness, etc);
Railway negligence (malfunction of lights/cautionary devices to alert drivers/pedestrians of an approaching train);
Mechanical failure (faulty parts or machinery);
Inspection or maintenance violations (poor inspections, incomplete inspections or no inspections, as required per DOT regulation).
Fort Myers injury lawyers can explain that such causal factors can be the basis for a personal injury or wrongful death claim. Yet even in situations where the distraction or error of a pedestrian or motor vehicle operator played a causal role, claims may still be worth proceeding if the railway operator or another party shared at least some responsibility.