Naples, Florida
Do You Need a Personal Injury Lawyer in Naples, FL?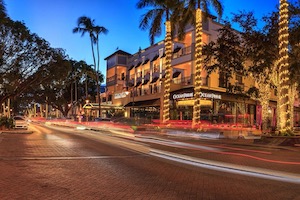 The Naples personal injury attorneys at The Garvin Injury Law are committed to fighting for compensation for those who have suffered serious personal injuries or death caused by someone else's negligence.
We handle a wide range of cases, including:
Auto accidents
Medical malpractice
Boating accidents
Premises liability (i.e., slip-and-fall, inadequate security, etc.)
Nursing home abuse/ neglect
Dog bites
Construction accidents
Bicycle accidents
Motorcycle accidents
Day care injuries
School injuries
Product liability
Wrongful death
Although the word "accident" is commonly used to describe these events, the truth of the matter is they are often preventable, stemming from careless actions or omissions by those who had a responsibility to know and do better.
Unfortunately, the mere fact of an injury – no matter how severe – isn't enough to ensure you will be compensated. You will need a dedicated personal injury lawyer in Naples to help establish the critical elements, including a legal duty of care, breach of duty and extensive damages. Many times, these matters are more complicated than they appear at first blush. An injury attorney can also ensure you help meet critical deadlines, including notice requirements and the statute of limitations.
Hiring a Naples personal injury lawyer in is an important decision, and some are reluctant given the ongoing financial woes resulting from the accident. Our attorneys offer legal services on a contingency fee basis, which means you do not pay attorney's fees unless and until we win. That's another reason you can be confident that when we take your case, we are committed to fighting for you.
What Constitutes a Personal Injury Case?
Personal injury law is part of a legal area known as tort law. A tort is a harmful act (or failure to act), which often results in a physical injury to the victim. The basic principal of tort law is that an innocent victim should be compensated for his or her losses by the person responsible.
In Florida, some types of cases can be both a tort (civil) and a criminal matter. When this situation occurs, the state evaluates whether to prosecute the offender for the crime. Regardless of the state's decision on the criminal action, your right to pursue civil action is not affected.
Most personal injury lawsuits in Florida are brought under the claim of negligence. To prove this claim, the injured party must establish the following 4 elements:
That the defendant owed them a certain duty;
That the defendant breached that duty;
That the defendant's breach was the cause of the injury, and;
That the plaintiff suffered an injury.
If you can show that the above-mentioned elements exist in your case, you may be entitled to compensatory or even punitive damages.
Florida has a four (4) year statute of limitations for personal injury cases, per F.S. 95.11, which begins on the date of the accident/incident.
If death resulted from the incident, there is a two (2) year statute of limitations, starting on the date of death. If an action is not filed within the appropriate time, you will forfeit your right to pursue the claim.
Comparative Fault in Naples
Some are concerned about the strength of their case, given that they may have shared some part of the blame for what occurred. First, we note that even if you were cited for an accident or blamed for the injury, the ultimate decision on the issue of fault rests with the judge. He or she will independently weigh the evidence – and we can help you present it in a light favorable to your claim.
Second, Florida follows a model of pure comparative negligence, which is explained in F.S. 768.81. What that means is you are not barred from pursuing your claim just because you were partly at-fault, though you will find your damages (money you collect for your injuries and losses) will be proportionately reduced. Florida has one of the best comparative fault models because while many states will prohibit your claim if you are more than half at-fault, Florida allows you to collect damages even if you are 99 percent at-fault. Obviously, that's not a goal we like to test because we want our Naples personal injury clients to receive the maximum compensation possible. However, it should give you confidence that even if you shared responsibility, it won't let the other at-fault party off-the-hook.
Contact The Garvin Injury Law personal injury attorneys in Naples today at 239.277.0005 or online for a free case review.