Amazon Delivery Accidents – Florida Injury Lawyers Fight for Accountability
In its dogged push for e-commerce dominance, tech firm Amazon.com, Inc. has spent years building a massive logistics empire, all on the promise of getting your stuff to your door in as little time as possible. It's fast, reliable – and all-too-often deadly. Amazon delivery accidents are increasingly common not only because the company is ubiquitous, but its drivers are rushed and under intense pressure.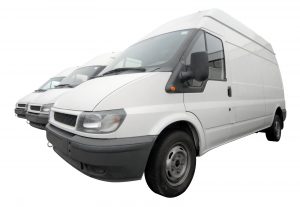 Amazon is a $1 trillion company, the founder's net worth climbing by some $260 million daily, but according to a recent co-report by The New York Times and ProPublica, the company has been less-than-generous in covering the human costs associated with Amazon delivery accidents.
Part of what makes establishing liability so difficult is the fact that Amazon, in an effort to reduce any dependence on long-time carriers like UPS, has forged a vast network of independent contractors, each supplying their own vehicles and drivers. On the one hand, this does allow the firm to shrink and expand its delivery forces as necessary, with the added bonus of avoiding payment of benefits and workers' compensation when injuries occur.
Why Liability is Difficult to Establish in Florida Amazon Delivery Accidents
It also, as Fort Myers Amazon delivery accident attorneys recognize, allows the company the potential to maintain a measure of distance in terms of legal liability for crashes. As established in Owens v. City of Independence by the U.S. Supreme Court in 1980, fault is not the sole test of legal liability, with vicarious liability being an alternative.
In Florida, as in many other states, the doctrine of respondeat superior, Latin for "let the master answer," allows employers to be held vicariously liable for the negligence of employees acting in the course and scope of employment. However, vicarious liability does not apply to independent contractors.
Another legal principle called the dangerous instrumentality doctrine allows owners of vehicles to be held vicariously liable too. Cars are deemed "inherently dangerous tools," and as such, owners can be deemed legally responsible – even if they weren't behind the wheel.
Because Amazon is neither the employer of the negligent driver nor the owner of the vehicle involved in the crash, it can complicate a claim for damages resulting from a crash involving a driver who was delivering goods for Amazon.
Amazon's Exercise of Driver Control May Help Challenge Contractor Status
Journalists examined reports of more than 60 crashes in the last four years involving contracted delivery drivers for Amazon. Each resulted in serious personal injuries and 10 people were killed. There is reason to believe this is only a tiny number of the actual number of Amazon delivery accidents because:
Many people do not file a claim for damages;
Those who do file claims for damage may not even realize Amazon is involved. Neither the drivers nor the vehicles bear the Amazon insignia, and drivers on crash reports give the name of their direct employer, rather than Amazon.
This is despite the fact that Amazon wields significant control over how drivers do their jobs.
Reporters learned that Amazon tracks contracted drivers' progress, dispatchers from Amazon call if the driver is lagging and the company requires 999 of 1,000 deliveries be on time. Our Fort Myers injury attorneys know this can serve as powerful evidence the company is in fact an employer, not a contractor, and thus the company can be held vicariously liable for their negligence.
However, Amazon has asserted in court time and again that it is not liable for contractor negligence, pointing to delivery service partner agreements wherein the contracted companies agree to indemnify and hold Amazon harmless in the event of a serious crash. The company requires contractors to carry their own insurance, through which claims are paid.
However, reporters found evidence that many of these smaller contractors aren't monitored by the Federal Motor Carrier Safety Administration and sometimes close shop after a serious crash.
This is not to say you cannot pursue a claim for damages following an Amazon delivery accident, but you will be up against a challenging opponent. Working with an experienced, dedicated injury law firm will be imperative. Our attorneys have had decades of experience in bringing injury and death claims based on respondeat superior, dangerous instrumentality, and vicarious liability; and are ready and prepared to take on large corporations such as Amazon.
If you are injured in Fort Myers, contact our injury attorneys at the Garvin Injury Law at 800.977.7017 for your free initial consultation.
Additional Resources:
Amazon Pushes Fast Shipping but Avoids Responsibility for the Human Cost, Sept. 6, 2019, By Patricia Callahan, The New York Times