Fort Myers Personal Injury Lawyer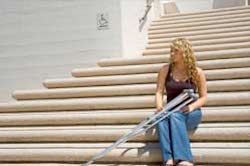 Personal Injury (also known as tort law) refers to laws that provide remedies to people who have suffered harm by the negligent acts of another person or corporation. Tort law is based on the idea that people are liable for the consequences of their actions, whether intentional or accidental, if those actions cause harm to another person. The basic principal of personal injury law in Florida is that an innocent victim should be compensated for his or her losses by the person responsible for those injuries. This is an area of law that the Fort Myers Personal Injury Lawyers at Garvin Injury Law have spent decades practicing their craft and becoming experts in their field; both Jeff and Leland Garvin are listed in the Best Lawyers in America.
A tort can more simply be defined as a civil wrong or negligent act. There are three general types of torts that may cause injury to another person. In civil law, a tortious or negligent act can form the bases of a lawsuit that can compensate a party for financial damages or injuries suffered. The three main types of personal injury law are founded in negligence, strict or product liability, and intentional torts.
Tort law covers most civil lawsuits. The vast majority of claims that are filed in civil court, with the exception of family law or contractual disputes, falls under tort law. The concept of this area of law is to address a wrong done to a person and provide relief from the wrongful acts of others, usually by awarding monetary damages as compensation. A personal injury attorney in the Fort Myers area can guide you through each step of this process which could end up with an injured party demanding their constitutional right to a jury trial.
In Florida, certain types of incidents can be both a tort and a crime. When such conduct occurs, the state will evaluate whether to prosecute the wrongdoer for the crime. Whether or not the state prosecutes the criminal action does not affect your right to pursue a civil action.
The majority of personal injury lawsuits in Florida are brought under the theory of negligence. In order to make a claim based on negligence, the injured party must prove the following four elements:
That the defendant owed them a certain duty;
That the defendant breached that duty;
That the defendant's breach was the cause of the injury, and
That the plaintiff suffered an injury.
DECADES OF EXPERIENCE IN HANDLING PERSONAL INJURY CASES
If you are able to show that the above four elements are present in your case, you may be entitled to compensatory or even punitive damages and the capable Fort Myers personal injury attorneys at Garvin Injury Law can help you. Our firm has decades of experience handing these types of cases especially dealing with cases where a party may have started with some preexisting injuries that were made worse as a result of another parties negligence.
Slip and fall cases are also considered tort cases. As a result of a slip and fall, an injured person may take civil action against another party. One example of this: While walking down the aisle in a local grocery store, you slip and fall on a piece of fruit that has fallen off a shelf and you suffer a significant injury. You would hire Garvin Injury Law to assist you and gather all of your pertinent medical records and bills. If the case could not be resolved with a demand letter to the insurance company for the at fault party, suit would be filed and you would become the plaintiff, or injured party, and the grocery store would be the defendant or tortfeasor, the negligent party.
Simply stated, if you can prove the above elements, you would take civil action against the grocery store to recover compensation for pain, suffering, medical bills and expenses incurred as a result of the fall.
In Florida there is a four (4) year statute of limitations in personal injury cases which would begin to run as of the date of the accident/incident. If the accident resulted in death, there is a two (2) year time period that commences from the date of death for the bringing of a wrongful death action. There are also shorter statutes of limitations for other actions against governmental entities as well as intentional injuries, medical malpractice, and maritime injuries. If these actions are not filed within the appropriate time frame, you will forever be barred from doing so. Thus, you should retain a personal injury lawyer in Fort Myers who will diligently pursue your case.
If you would like to discuss a potential personal injury case, please contact the Garvin Injury Law as we will be happy to answer any questions that you may have during a free consultation.