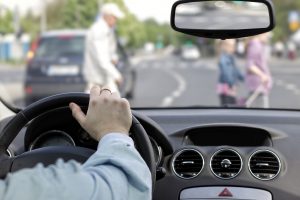 Walking in Florida can be hazardous for your health. According to Smart Growth America's 2021 Dangerous by Design report, the Sunshine State is the deadliest in the nation for pedestrians. Of the 15 most dangerous cities for pedestrians in the U.S., 9 are in Florida. The Cape Coral-Fort Myers metro area ranked No. 11.
Between 2010 and 2019, more than 17 pedestrians a day, on average, were struck and killed by U.S. drivers. That is more than 53,000 total lives lost, and it is getting worse, not better. The number of fatal pedestrian accidents spiked 45 percent in that time frame. Understanding why is critical to curbing the incidence rate. So too, is holding negligent drivers accountable.
Our Fort Myers pedestrian accident lawyers are committed to advocating for safer roads and aiding crash victims in collecting damages – whether via insurer negotiations or pursuing claims in court. While many people use the term "sue" in these kinds of cases, the reality is most Florida pedestrian crash claims are settled without litigation. This means we can often secure compensation while also sparing you the time, emotional energy, and financial resources of a trial. Still, it is important to know at the outset that your personal injury attorney is one who can be trusted to successfully prepare your case for civil trial if need be – especially if your injuries are serious.