In its dogged push for e-commerce dominance, tech firm Amazon.com, Inc. has spent years building a massive logistics empire, all on the promise of getting your stuff to your door in as little time as possible. It's fast, reliable – and all-too-often deadly. Amazon delivery accidents are increasingly common not only because the company is ubiquitous, but its drivers are rushed and under intense pressure.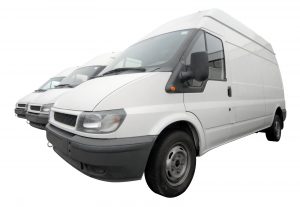 Amazon is a $1 trillion company, the founder's net worth climbing by some $260 million daily, but according to a recent co-report by The New York Times and ProPublica, the company has been less-than-generous in covering the human costs associated with Amazon delivery accidents.
Part of what makes establishing liability so difficult is the fact that Amazon, in an effort to reduce any dependence on long-time carriers like UPS, has forged a vast network of independent contractors, each supplying their own vehicles and drivers. On the one hand, this does allow the firm to shrink and expand its delivery forces as necessary, with the added bonus of avoiding payment of benefits and workers' compensation when injuries occur.