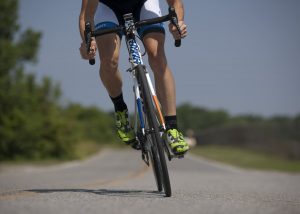 The coronavirus pandemic has spurred a nationwide biking boom. Bike sales nationwide have doubled in recent months compared to last year. Some cyclists like cheap transportation while others find it safer to cycle right now than take a public bus or subway. Many simply welcome a healthy outdoor respite from social isolation. Numerous Florida cities have seized on the reduced traffic counts as an opportunity to get a jump start on building new bicycle lanes or connecting existing ones to create a more expansive, safer biking network. However, South Florida is still one of the most dangerous regions in the deadliest state for bicyclists and the risk of a Fort Myers bicycle accident remains high.
The Miami Herald reports that despite the high demand for bike infrastructure, few South Florida cities are taking the initiative to make biking safer. Transportation safety advocates note that in many communities throughout the state, there is no network of safe bicycle pathways. Instead, we have these fragmented stretches of random bicycle lanes that do not connect to one another, are often not separated from traffic, and are far too frequently ignored by careless motorists.
Our South Florida bicycle accident attorneys know that many communities from Tampa to Miami have made big plans when it comes to bike safety, but many have stalled if they were ever begun in the first place. There has been discussion of expanding and connecting the Gulf Coast Trail, which would serve as a Southwest coast connector from Clearwater to Naples, with segments adjacent to motor vehicle traffic. WINK News reports the last time the City of Fort Myers created a plan to make biking and walking easier was in 2007, though they did recently release a survey asking residents to chime in with suggestions for improvement. Meanwhile, there has been little movement on Miami Beach's nearly-200-page bicycle master plan for Miami Beach. So far, the city's only built one-tenth of a mile of the 17 miles of protected bicycle lanes promised back in 2009.
Bicycling is great for individuals and communities in a number of ways, but there is cause for concern when there is an uptick in ridership combined with a lack of safety infrastructure – especially because Florida does not have a great track record when it comes to preventing bicycle accidents. Continue reading