Fort Myers Product Liability Lawyer
Knowledgeable Attorneys Serving Victims of Defective Products in Fort Myers and Beyond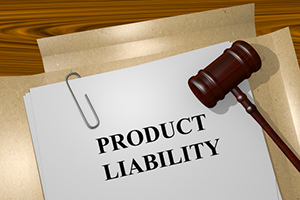 There are many consumer products that we come across in our daily lives. And although most of these items are intended to make our lives easier and more convenient, some products that may pose a hidden danger to our safety. Suppose you are harmed as a result of a dangerous or defective product. In that case, you can bring a lawsuit with the assistance of a personal injury attorney against any company responsible for the product's design, manufacture, and marketing. Knowing which defendants to include in the lawsuit, gathering evidence, and showing that you are entitled to compensation can be complicated, especially if you have also suffered painful injuries. At Garvin Injury Law, our Fort Myers product liability lawyers take pride in providing personalized, compassionate, and client-focused representation to many victims, and we are ready to do the same for you.
Florida Provides Consumers with Legal Protections Against Dangerous Products
Although a product liability action is a type of personal injury lawsuit, the elements you must prove to receive compensation are different from a standard negligence-based claim, such as a car accident case or a slip and fall case. In situations involving injuries caused by dangerous or defective products, the plaintiff does not need to establish that the defendant was at fault for their injuries. Instead, Florida law allows plaintiffs to use a strict liability approach to establishing their right to compensation in product liability cases.
In a strict liability claim, the plaintiff only needs to show that the product was designed in an unreasonably dangerous manner, suffered from a manufacturing defect that made the product unreasonably dangerous, or failed to include sufficient warnings and instructions making it safe for use. Florida has adopted the consumer expectation approach to determining whether a product is designed in an unreasonably dangerous manner. Under this test, a product is considered unreasonably dangerous if it does not function or operate as safely as a reasonable consumer would anticipate when using the product in its intended manner or a reasonably foreseeable manner. However, a plaintiff is not limited to strict liability and they can also assert claims for negligence and breach of express and implied warranties. The product liability attorneys at our Fort Myers practice can bring the full range of claims that may be appropriate in your circumstances.
Regardless of which causes of action you assert in your lawsuit, you will need to show that the defendant's conduct was the direct cause of the injuries you sustained. In other words, you must prove that the injury would not have occurred but for the product's dangerous design or the manufacturer's failure to use due care in designing the product.
It is also important to note that Florida has adopted the pure comparative fault doctrine, which allows a jury to consider evidence indicating that the plaintiff's own actions contributed to their injuries. The jury can assign a percentage of fault to the plaintiff, and this percentage will reduce any damages awarded in the Plaintiff's favor. The defendant may argue that the plaintiff was using the product in an unforeseeable manner when the accident occurred, thereby contributing to their injuries. Finally, the plaintiff will need to provide evidence of all of the damages they seek in the litigation, including medical expenses, missed paychecks, pain and suffering, and future damages, such as ongoing medical care or reduced earning capacity damages.
Retain a Vigorous Product Liability Lawyer in the Fort Myers Area
If you have been injured as a result of a dangerous or defective product, you may be entitled to compensation. Knowing which step to take first and how to protect your legal interests can be daunting. At Garvin Injury Law, our personal injury and wrongful death lawyers have provided legal assistance to victims and their families in Cape Coral, Naples, Port Charlotte, and Key West, as well as other areas of Lee, Collier, Charlotte, and Monroe Counties. We can assist you in every phase of the legal process, including assessing your claim, evaluating potential legal theories, and communicating with insurance companies that do not have your best interests in mind. To schedule a free consultation with a Fort Myers product liability attorney, call us at 1.800.977.7017 or contact us online to get started.