Firm
Garvin Injury Law is proud to serve South Florida as a premier personal injury firm.
We are dedicated to offering the best legal services for personal injury and wrongful death clients, with offices in Fort Myers, Naples, Key West.
Personal injury attorneys Jeff Garvin and Leland Garvin are a father and son team, described by satisfied clients as committed, knowledgeable, compassionate, ethical, and responsive. Our attorneys have a proven track record of success, both in pre-trial settlement negotiations and in civil trials, having secured millions of dollars in compensation for victims of negligence and intentional wrongdoing. We take our client's trust and our responsibility to them very seriously, and we will always fight for what is in their best interests.
Founded more than 40 years ago, Garvin Injury Law is motivated by the needs of our clients, as well as a fierce commitment to seek accountability for those who have caused them harm. Our team is invested in this community and closely familiar with its courts and processes. We know the meticulous work required to win cases, and we are resolute and tenacious in our endeavors to make that happen. Adept at handling everything from minor fender-bender crash disputes with insurers to federal class action trials with some of the nation's largest corporations, we pride ourselves on being aggressive and versatile, working tirelessly to uphold the highest standards of our profession – and secure the maximum compensation for our clients.
Cases we handle include:
If you have been injured by someone else's wrongdoing or negligent omission, we can help you weigh the viability of your case in a free consultation, and thereafter be with you through every step in the legal process. We are proud to be a trusted advocate of the people in Southwest Florida.
Fort Myers Injury Attorneys
Garvin Injury Law was founded by Attorney Jeffrey R. Garvin in Fort Myers in the 1970s. Over the course of his noteworthy career, Jeffrey Garvin has secured numerous verdicts in excess of $1 million (and has been a member of the Million Dollar Advocates Forum since 2004).
Other milestone achievements have included:
Selected by peers in 2021 as one of The Best Lawyers in America (where he has been listed each successive year since 2005);
Listing in Law and Leading Attorneys ;
Deemed a Florida Super Lawyer since 2006;
Achieved a top AV peer review rating from the Martindale-Hubble group.
Mr. Garvin is also a member of numerous professional organizations and local charities, including the Florida Chapter of the American Board of Trial Advocates, the Sanibel-Captiva Rotary Trust, and 14 years of service to the Board of Directors of the Academy of Florida Trial Lawyers.
Licensed to practice in two states and numerous Federal Courts, Jeffrey Garvin has dedicated his career to fighting for the welfare of personal injury claimants throughout Southwest Florida.
Attorney Leland Garvin served successfully for years as a prosecutor with the State Attorney's Office, gaining invaluable perspective and experience before entering the field of personal injury litigation. Since then, he has been honored with:
Named in " Ones to Watch " in 2021 edition of Best Lawyers
2009's " one of the best up-and-coming attorneys " by Florida Trend Magazine;
Named one of the Top Young Lawyers in Florida in 2010 by Florida Super Lawyers (a designation given to only 2.5 percent of attorneys statewide);
Listed one of the top 40 under the age of 40 in Florida by the National Trial Lawyers Association in 2012.
Leland Garvin is also a member of the American Association for Justice, the Calusa American Inn Court, and the Lee County Bar Association.
He has had marked success in injury trials stemming from car accidents, bicycle accidents, motorcycle accidents, slip-and-fall injuries, insurance disputes, and medical malpractice.
Choosing a Florida Injury Law Firm
Finding a Florida personal injury law firm is a big decision because so much of the outcome of your case often depends on the skill of your lawyer. You need a team capable of:
Conducting fastidious investigation and research of the case;
Identifying all possible defendants and legal theories of liability;
Accurately calculating the full scope of your current and long-term damages;
Effectively negotiating with insurers and refusing to back down or give in to low-ball settlement offers;
Connecting with the best expert witnesses necessary to make a strong case that will survive defense motions for summary judgment;
Timely and properly filing all necessary notifications and claims;
Serving as an unwavering legal advocate on your behalf throughout litigation, including in trial and, if necessary, appeals.
Injury lawyers at Garvin Injury Law are passionate about our work and the community we serve. We offer a free initial consultation, and cases are handled on a contingency fee basis, meaning you pay no attorney's fees unless and until we win.
Contact our Fort Myers personal injury attorneys at Garvin Injury Law today at 239.277.0005 or online for a free case review.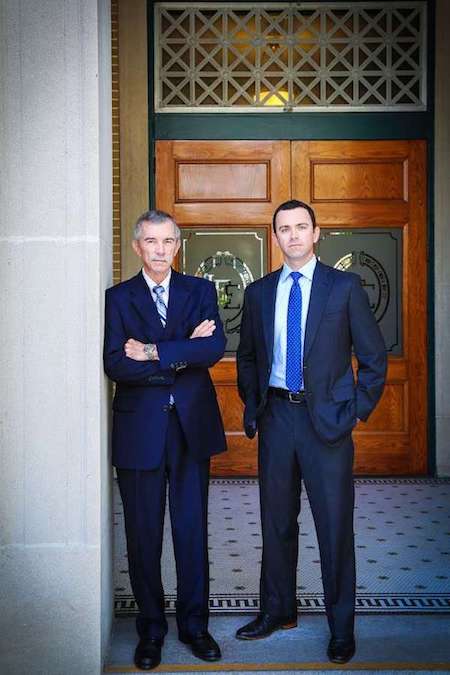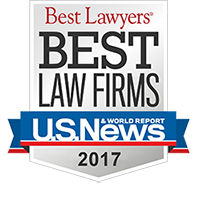 Fort Myers, Naples, and Key West Personal Injury Trial Lawyers.