Lee County Personal Injury Lawyer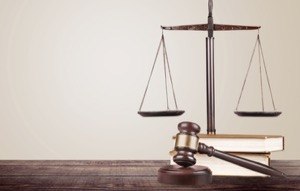 Lee County, Florida, is one of the largest counties in the state. Situated some 120 miles south of Tampa, where the Caloosahatchee River meets the Gulf of Mexico, it is home to more than 770,000 residents and hosts to nearly 5 million visitors every year. Its local communities of Fort Myers, Cape Coral, Bonita Springs, Estero, Pine Island, Sanibel-Captiva and Lehigh Acres have grown exponentially in recent years. That has meant more jobs, more traffic, more homes, hospitals, schools, hotels, and stores. While growth and change have been welcome and mostly positive, our longtime Lee County personal injury lawyers know it has not been without some increased risks.
Among the cases our team at The Garvin Injury Law has successfully handled:
With more than three decades of experience in Florida personal injury law, our Lee County personal injury lawyers are trusted to provide the highest quality legal advocacy for those who have been harmed by the negligent or wrongful acts of others.
How Do I Know if I Have a Florida Personal Injury Case?
Personal injury law, in general, refers to the civil remedies a person has when they are injured because someone else failed to use a reasonable amount of care for the situation. The degree of responsibility can differ depending on the circumstances. Drivers, property owners, businesses, medical professionals, and government entities all have various levels of responsibility to certain others. If they fail in those "duties," they can be held legally liable to pay monetary damages to those physically hurt and financially affected.
Personal injury claims can be filed under one of the three categories:
Negligence. This is when the defendant failed to exercise reasonable care when they had a duty to do so, resulting in injury to another person. Most personal injury cases allege some form of negligence. These include car accidents, premises liability (slip-and-fall, third-party liability, construction accidents, etc.), medical malpractice, and more.
Strict liability/product liability. This is when an injury results due to the use of a product that was defective/dangerous as designed or manufactured, with a failure to warn people about a hazard adequately.
Intentional torts. This is when someone commits a deliberate act that results in injury or wrongful death to someone else.
Sometimes, it is obvious that you have a case. For example, if someone is driving drunk, runs a red light and hits you, it is likely you have straightforward grounds to file a claim against them for your injuries, assuming they are relatively serious. But there are plenty of situations where liability is less obvious. For instance, what if you were speeding, but the other driver ran a red light? It is possible you still have a viable claim (particularly because of Florida's generous comparative fault law). However, there are often many complexities when it comes to Florida injury law. The best way to know if you have grounds to pursue it is to talk to a Lee County personal injury lawyer.
Injury attorneys in Florida are paid on a contingency fee basis (meaning you do not pay attorney's fees unless and until you settle or win your case). Furthermore, most offer free initial consultations to help prospective clients determine whether you have a claim, how strong it is, and the best way to go about resolving it. These factors mean there is little risk in reaching out to discuss your next move.
Statutes of Limitation in Lee County Injury Lawsuits
An injury lawyer can also advise you of certain filing deadlines (known as statutes of limitation, as outlined in F.S. 95.11). If that deadline has passed, you will have no chance of successfully pursuing your claim.
Most Florida personal injury lawsuits have a four (4) year statute of limitations. This includes cases for car accidents, slip-and-fall injuries, and nursing home negligence.
However, there are numerous exceptions. Medical malpractice cases, for instance, usually must be filed within two (2) years, though you may have as many as seven (7) years, depending on the situation. Wrongful death claims in Florida usually must also be filed within two (2) years. In cases involving government, a plaintiff (the person injured) may be required to give immediate notice. Deadlines for civil claims based on sexual abuse can range from four years after the victim leaves the dependency of the abuser to seven (7) years after the victim turns 18 to no deadline at all if the case involved a sexual battery of a minor under 16.
Here again, a conversation with a Lee County injury lawyer can offer clarification on how much time you have to file. In no event should you wait until the last minute, if at all possible, because claims can take substantial time to prepare adequately.
Contact a Lee County Personal Injury Lawyer Today
Whether you have suffered injuries from a southwest Florida car accident, serious fall, medical malpractice, nursing home mistreatment, or other types of negligence, our team is committed to exploring and pursuing every avenue of compensation for our clients. Call or email the Garvin Injury Law today for a free consultation, and we will evaluate your claim and determine the appropriate course of action. We have offices in Naples, Fort Myers, and Key West and have been handling personal injury cases in South Florida for more than 30 years.