Fort Myers Truck Accidents Lawyer
Answers from Experienced Florida Truck Accident Lawyers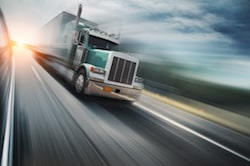 Defending victims of truck accidents is not at all like auto accidents. Many times the party on the other end of the lawsuit is a large trucking company or corporation. Our team of serious injury attorneys have the experience and know-how to successfully meet the unique challenges of truck accident cases and ensure that our clients are justly compensated for their injuries. Our staff of experienced Fort Myers truck accident lawyers can help ensure you receive the justice you deserve. Contact us today!
Florida Truck Accidents: The Damages Are Real
Due to their immense weight, size, and momentum at collision or impact, the end result of trucking accidents are unfortunately often fatal. Every 16 minutes a person is injured or killed in a U.S. trucking accident. While some are blessed in avoiding these lethal outcomes, oftentimes one is rendered disabled or disfigured because of the magnitude of these accidents. Factors that contribute to these accidents include:
Fatigue
Break Failure
Intoxication
Inexperience
Reckless or Careless Driving
Because the severity of trucking accidents is often great, trucks are required to carry higher levels of insurance to cover the losses an accident victim may incur. The larger the truck, the more insurance it must carry to compensate any damage or injury that may have occurred. Unfortunately, an injured party will not be financially compensated and protected simply because the law recognizes a right of recovery against a trucking company. Therefore, it is imperative that those injured in trucking accidents acquire proper representation from a truck accident lawyer in Fort Myers in order to fully ensure their rights as victims of trucking negligence are protected.
Garvin Law Firm has experience handling trucking injury cases and understands the nature of such devastating accidents. Our firm helps victims obtain the compensation needed for medical expenses, lost wages, pain and suffering, and other damages suffered in tractor trailer accidents. In addition, we also represent family members of those who have lost a loved one in a fatal trucking accident.
Florida Truck Accidents: Uncovering the Real Cause
A trucking accident is not necessarily the fault of the driver. Though drivers are often at least partially to blame for accidents, many times the blame lies with the truck itself malfunctioning or being improperly maintained. Other factors can be improper training, load shifting as the result of improper packing, and drivers being forced by their trucking company to work under company deadlines. Identifying the true cause(s) of a tractor trailer accident is vital in ensuring that the victim is justly compensated for their injuries. Also, it is important for a truck accident attorney in the Fort Myers area to establish all the potential defendants in the case, this can depend on factors like whether the driver was an employee or an independent contractor (a fact that can be disputed in court), as well as identifying if any other commercial or private vehicles were involved in the crash.
Tractor Trailer Accidents: Why You Need to Act Fast
Time is of the essence for anyone who has been injured in an accident with any commercial vehicle. Federal regulations require that trucking companies fill out many documents after one of their trucks has been involved in an accident. Many times these documents are not filled out correctly or in a timely manner. This is why it is important for anyone involved in an accident with a tractor trailer to call a truck accident attorney as soon as possible. Receiving adequate compensation for a trucking accident can often depend on a thorough investigation of drivers' logs, employer conduct, and crash scene reconstruction. The success of any tractor trailer accident can hinge on your attorney's ability to examine all the factors that led to the accident. Evidence can be lost, and witnesses can disappear. So the sooner you are represented by an experienced Fort Myers truck accident attorney, the better your chances of receiving the compensation you deserve.
– Contact the Gavin Law Firm Today to See How We Can Help You –
Trucking Accident Statistics (2006)
Non Fatal Trucking Accidents: 135,741 Large Trucks were involved in Non-Fatal Crashes resulted in 85,984 injuries.
Fatalities in Trucking Accidents: 4,732 Large Trucks involved in Fatal Trucking Accident Crashes in the United States resulting in almost 5,000 fatalities.
Types of Trucking Accidents
Roll Overs – account for about 55% of all fatalities. A number can be placed upon the tendency for a vehicle to roll over – the higher the number the better. Full size cards are about 1.3, pickup trucks are 1.1 which fully loaded semi's are about 0.4. However, a half empty tanker can be about 0.15.

Fuel Oil Fires
Battery Fires
Other Trucking Accident Statistics
Increased weight increases the probability that a Trucking Accident will results in serious injury or death.

According to the Federal Motor Carrier Safety Administration, automobile drivers are responsible 44% of the time and truck drivers 56% of the time in a Trucking Accident.

It takes 3X as much distance for a truck to stop than a passenger vehicle.
List of Major Truck Carriers
Federal Express
Walmart
Airborne Express
Con-Way
Central Freight Lines
Clark Freight Lines
Continental Express
JB Hunt
Landstar Ranger
Swift Transportation
Covenant Transport Group
UPS
Werner Enterprises
Yellow Transportation
Ryder
US Xpress
Roadway Express
New Penn Motor Express
New England Motor Freight
Bulkmatic Transport Company
ABF Freight System
Contact Garvin Law Firm: The Florida Truck Accident Experts