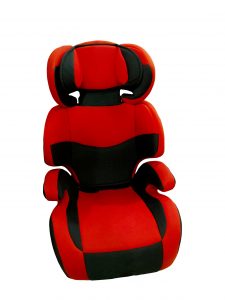 Child car seat manufacturer Evenflo, maker of the "Big Kid booster seat," promised parents on its website that the side impact tests the company had conducted to ensure safety were "rigorous," and simulated realistic side-impact crashes. This may have been a key selling point for many parents, given that side-impact crashes are responsible for one-fourth of all deaths of children under age fifteen (15) in crashes. As our South Florida car accident lawyers have seen, side-impact crashes are more likely to cause severe injuries because the only thing separating the child from the intruding vehicle is the door.
For years, these booster seats were marketed as safe. In reality, according to a new ProPublica investigation, the side-impact crash testing fell far below what one might consider rigorous.
Internal video records show that Evenflo's tests of child-sized crash test dummies in the Big Kid boosters in a T-bone crash scenario were thrown far out of their shoulder belts. One of the company's top booster seat engineers conceded in a deposition that if an actual child had been sitting in that same seat, that type of movement could cause potentially catastrophic spinal, head and neck injuries. They would also be at high risk of death.
Despite this, Evenflo gave the booster seats a "passing grade" for safety in side-impact crashes. As ProPublica put it, "The company's test bar was so low, the only way to fail was if the child-seized dummy ended up on the floor or the booster itself broke into pieces." Continue reading