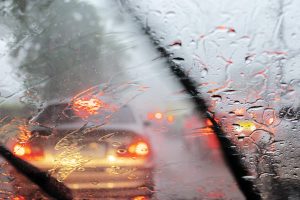 Another rainy season is just around the corner here for us in Southwest Florida, where an average of 56 inches of rain falls annually. Just as safely navigating snow and ice are critical skills for drivers up north, careful driving in severe thunderstorms is imperative for motorists in South Florida. As a longtime Fort Myers car accident lawyer, over the years I've seen too many preventable crashes caused by drivers who failed to use adequate caution during heavy rain.
Although turbulent weather can be cited as a factor in a collision, it doesn't negate the fault of drivers who operate their vehicles with less care than they should during a downpour.
If you drive in Florida, you owe certain reasonable duties of care to your passengers, other motorists, pedestrians, construction workers, bicyclists and anyone else sharing the road. Drivers are expected to take any and all precautions to drive safely at all times. Reasonable care is expected with regard to every vehicle or person in the foreseeable zone of danger. That means mostly driving at a speed that is reasonable for the amount of traffic on the road, but it also means adjusting one's speed and driving behavior in accordance with weather conditions.
For example, a driver caught in a sudden rainstorm may be moving at the speed limit but still deemed to be negligently operating their vehicle because of the significantly reduced visibility and increased potential to skid and slide. Continue reading