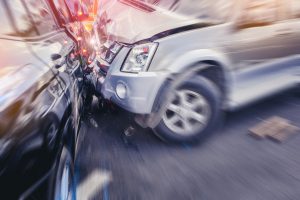 When Florida crash injuries are significant and lasting, it is necessary to analyze all potential avenues of financial recovery. In some cases, that may include claims against car manufacturers for dangerous vehicle design. These types of tort claims are referred to as product liability lawsuits.
Allegations in car accident product liability lawsuits often assert that one's injuries were exacerbated by design or manufacturing flaws that put occupants at unreasonable risk of serious injury or death.
Recently, a Florida family filed a product liability lawsuit against Honda alleging dangerous design flaws that resulted in severe injuries to a young girl who was riding in the third row of her family's van. The girl's mother was traveling with her three children one afternoon in August 2019 when they were rear-ended by a Jeep. According to local news reports, the girl, then 7, suffered a traumatic brain injury and broken bones. She has endured numerous hospital stays, surgeries and daily physical, and occupational therapies.
Although the family is pursuing a claim against the driver of the Jeep for negligence operation, claims against the vehicle manufacturer allege strict liability and negligence for alleged dangerous design flaws that reportedly left third row passengers vulnerable to serious injury. Continue reading