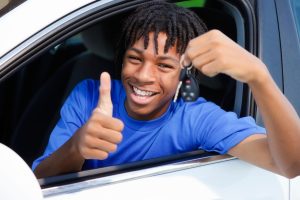 For a teenager, that first set of car keys feels like freedom – at last! Parents, of course, usually have a different perspective. There's often a great deal of apprehension around those first few driving years. Unfortunately, those concerns are well-founded, as the risk of Fort Myers teen car accidents is especially high for new drivers.
According to the U.S. Centers for Disease Control and Prevention, car crashes are a leading cause of death for teens. In a single recent year, 3,058 teens ages 13 to 19 were killed in car accidents and another 227,000 were injured. Not all of those involved teen drivers of course, but the risk of fatal Fort Myers teen car accidents is three times higher for those 16 to 19 than in any other driving age group (per miles driven). Drivers aged 16 and 17 were at higher risk than those 18 and 19.
The good news is that since the mid-1990s and early 2000s, more states started adopting graduated licensing systems for young motorists. The purpose is to phase in driving privileges, rather than simply hand over the keys and hope for the best.
In Florida, graduated driver licensing laws outline limits and restrictions for drivers 15 to 17. For instance, teens with a learner's permit (which they hold for at least 12 months or until they turn 18, whichever comes first) are only permitted to operate a car during daylight hours for the first three months. They're restricted from driving after 10 p.m. They must always be accompanied by a licensed driver over the age of 21, and they need at least 50 hours of supervised driving – including 10 nighttime hours. Once they earn their driver's license, 16-year-olds aren't permitted to drive between 11 p.m. and 6 a.m., and must always be accompanied by an over-21 licensed driver – unless they're driving to or from work. Once they turn 17, they are given a bit more freedom with nighttime driving, but still can't be on the road between 1 a.m. and 5 a.m. They also must be accompanied by an over-21 licensed driver unless they're driving to and from work.
So, Who Pays For Fort Myers Teen Car Accidents?