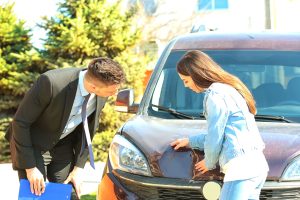 Despite warm-and-fuzzy slogans such as "like a good neighbor" and "you're in good hands," insurance companies are not, in fact, looking out for your best interests. In fact, adjusters actively pursue every opportunity to minimize or deny claim payouts at every turn possible; most often they are looking out for their shareholders or the interests of the corporation. As Fort Myers injury lawyers, we've become closely familiar with all the ways in which insurance adjusters lull claimants into a false sense of security as they seek out the slightest inconsistency that may allow them to cite a coverage exemption or a reduction in payout.
On the other hand, Insurance companies do have a legal responsibility to act in good faith, per F.S. 624.155. Examples of bad faith insurance would be things like unnecessary delays on claims, misrepresentations of coverage, ambiguous policy exclusions, denying valid claims without just cause, or extremely lowballing payouts.
But even when insurers don't cross the threshold of bad faith, they can still undermine your claim in a number of ways.