Naples Personal Injury Law Firm
Do I Need a Personal Injury Lawyer in Naples, FL?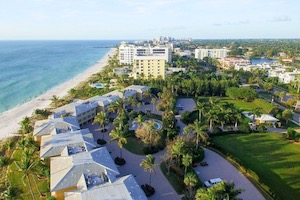 With all of the television and radio advertisements for Naples personal injury lawyers one thing is clear, the lawyers paying for all this marketing must be making money. Whether or not it makes financial sense to hire a Naples law firm is a completely different question. There are many factors that must be considered before answering this difficult question, for example is one party clearly at fault or is liability for the crash being contested. Another factor to be evaluated is whether or not the at fault party has insurance or collectable assets to satisfy an injury claim and if so what are those assets or insurance limits and how does that relate to your financial needs. Study after study has continued to prove that injured parties most often to better after hiring an attorney and we believe that is due to the fact that it is just plain difficult to advocate effectively for yourself without sounding needy or worse becoming emotional and acting irrational as it relates to your claim or medical treatment.
After decades of practicing personal injury law in Naples, Florida we have successfully handled so many different types of injury claims that is hard to list them all out but if you have suffered an injury due to negligence or reckless behavior on the part of a business or individual, you may be entitled to compensation. Whether your case is an auto accident, medical malpractice, premises liability, or any other personal injury issue, we are interested in learning more and we can discuss if we feel that it makes sense for you to have our experienced team by your side. At Garvin Injury Law, our Naples personal injury lawyers believe in offering sincere, personalized service to all of our clients, and we always fight for the maximum compensation you deserve.
If you want to run the facts of your case by a trustworthy team of personal injury lawyers with over 40 plus years of experience serving clients in Naples, FL and the surrounding areas, contact us today online or by calling 239.267.5657.
Cases Handled by our Naples Personal Injury Attorney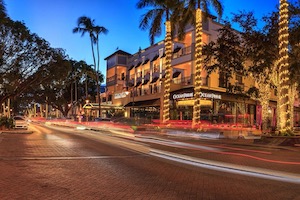 If you believe some of the news stories that you hear the types of incidents that constitute a viable personal injury cases are near limitless. On the other hand actionable cases for negligence in Florida are much more rare; the following list is are common case examples of cases that we have litigated in Collier County over the last 40 years. While your specific case type many not be listed, you may still have a personal injury case and be entitled to compensation under the laws of Florida. As there is no commitment or cost to discuss your case with our Naples law firm we recommend contacting our experienced personal injury attorneys in Naples Florida to review your case and discuss your options for free.
Boating Accidents
Bicycle Accidents
Construction Accidents
Medical Malpractice
Nursing Home Abuse and Neglect
Accidents Due to Defective Products
Slip and Falls
Dog Bites
…Many More
What Constitutes an actionable Personal Injury Case in Naples?
The phrase Personal injury law is part of a legal area within our civil laws known as tort law. A tort is a harmful act (or failure to act), which often results in a physical injury to the victim. The basic principal of tort law is that an innocent victim should be compensated financially for his or her losses by the person responsible; while this system is less than perfect and money wont solve many of the problems created after a serious injury, it's the best system that exists and it can go a long way in terms of paying for lost wages, past and future medical bills as well as some compensation for pain and suffering. Given the cost of medical care combined the cost of living in Naples, these costs and expense can pile up quickly; our team is familiar with the medical providers and billing procedures by many of the local doctors offices and even Physicians regional, Naples Community Hospital (NCH) or the Cleveland Clinic.
In Florida, some types of cases can be both a tort (civil) and a criminal matter. When this situation occurs, it is the state attorney who evaluates whether or not to prosecute the offender for the crime. Regardless of the state's decision on the criminal action, your right to pursue civil action is not affected.
Most personal injury lawsuits in Florida are brought under the claim of negligence. In order to this claim, the injured party must prove the following 4 elements:
That the defendant owed them a certain duty;
That the defendant breached that duty;
That the defendant's breach was the cause of the injury, and;
That the plaintiff suffered an injury.
Our experienced team of Naples personal injury lawyers can quickly determine if the above-mentioned elements exist in your case, if so you may be entitled to compensatory or even punitive damages. While the above factors can easily be looked up in a legal book or the Florida statutes, nothing in a book will tell you of you are making a good financial decision or what specific course of action that you should take when dealing with experienced insurance adjusters. That is where the experience of an established Naples personal injury lawyer comes into play; for example if you call our law firm we will quickly be able to give you examples of similar cases that we have handled, we will also be able to discuss with you how those cases are both similar or different from your case and together we can come up with a plan of action that combines the unique aspects of your case and our decades of experience.
Important Time limits in filing a Naples Personal Injury Case
Florida has a four (4) year statute of limitations in regards to personal injury cases, which begin on the date of the accident/incident. If death resulted from the incident, there is a two (2) year time period, starting on the date of death. If an action is not filed within the appropriate time, you will forfeit your rights to do so.
When it comes to a personal injury case, time is often of the essence, as you can imagine, evidence can vanish, medical treatment can differ from provider to provider and the insurance defense industry has already started using their unlimited resources in an effort to decrease the value of your claim. If you have already been in an accident, the clock is ticking, and you should to act quickly. Call Garvin Injury Law today at 239.267.5657 or contact us online to speak with a Naples personal injury lawyer that will provide dedicated, personalized, and effective service to all of our clients in the Naples, FL area. Our Naples Personal Injury Law Firm has successfully represented thousands of satisfied clients in Collier County since 1973.