Sudden Return to Daubert Standard for Evidence by Florida Supreme Court
The standard for expert evidence admissibility in Florida court cases – civil and criminal – has once again taken a sudden turn, eschewing longtime adherence to the "general acceptance" Frye standard for vetting scientific evidence in favor of the more stringent Daubert standard.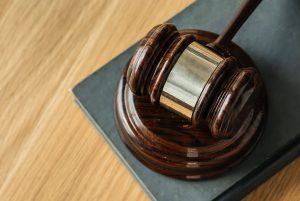 In plain English: It just got harder for injured plaintiffs in Florida to win their cases. That makes having an experienced, skilled personal injury lawyer all the more essential.
After several years of fraught back-and-forth and lengthy debates centering on constitutional concerns, it appears with this decision, In re: Amendments to the Florida Evidence Code, No. SC19-107 (Fla. May 23, 2019), the Florida Supreme Court has settled the issue, reversing its own prior (sharply-divided) ruling from last year and joining the standard used in many other states and the federal government (the latter with Rule 702 of the Federal Rules of Evidence).
As far as injury litigation, our Fort Myers injury lawyers recognize this new standard will come into play in a range of civil cases, including medical malpractice (which requires expert witness testimony) and claims ranging from product liability to premises liability.
Some have referred to Daubert as a "trial within a trial," with the potential to drag on litigation and consume excessive taxpayer resources.
Daubert v. Frye: What's the Difference?
The Frye standard was almost universal in courts throughout the country following the U.S. Supreme Court's 1923 decision in Frye v. U.S. Also sometimes referred to as the "general acceptance" standard or test, Frye provides that an expert opinion on a scientific technique is allowed to be admitted into evidence if it can be proven generally accepted within the relevant scientific community.
The Daubert standard was established 70 years later, following the adoption of a three-part test established in the 1993 U.S. Supreme Court ruling in  Daubert v. Merrell Dow Pharmaceuticals, Inc. In weighing the admissibility of expert witness testimony, the Daubert standard requires consideration of whether:
The evidence is based on adequate facts or data;
The evidence is produced with reliable scientific methods and principles;
The expert witness has appropriately applied those methods and principles to the facts of the case at hand.
Daubert is now the standard in all federal court cases and in most other state courts. Florida had been one of the few Frye holdouts.
Florida's Legal History: From Frye to Daubert to Frye Back to Daubert
In recent years, uncertainty reigned in lower courts in Florida regarding which standard should be used. The confusion started in 2013 when lawmakers in Florida made changes to the Florida Evidence Code formally adopting the Daubert standard. While many lower courts adhered to this, the state supreme court continued to use Frye but refrained from issuing a ruling on whether the change was constitutional.
In 2017, Florida Supreme Court justices faced the issue head-on with In Re: Amendments to the Florida Evidence Code, No. SC16-181, declining adoption of Daubert on procedural grounds. Then last year, the court accepted review of DeLisle v. Crane Co., holding in October the case didn't present proper controversy for them to consider Daubert's constitutionality and Frye was the appropriate evidence standard in Florida.
That seemingly resolved the issue. Until now.
In a 5-2 ruling last month, the court overturned its previous stance with In re: Amendments to the Florida Evidence Code, adopting lawmaker changes made to the state's evidence code, deciding that the "grave constitutional concerns" about Daubert raised by now-retired justices were unfounded. The court also cited state incentive to follow standards consistent with federal courts.
Meanwhile, the outnumbered dissent argued the court lacked authority to make changes to evidence rules without adhering to the more rigorous review process involving input from several Florida Bar committees.
Still – why the abrupt about-face when the court had just decided this very issue less than a year ago? Almost certainly, it's because the makeup of the Florida Supreme Court has shifted drastically in that window, with conservative Gov. Ron DeSantis recently appointing three new state supreme court justices (there are seven total, each serving six years). Although it's possible this ruling might not be the absolute final word on Daubert v. Frye either, a challenge doesn't seem likely to gain real steam anytime soon.
Why Florida Injury Lawyers Don't Embrace Daubert
It's not just that injury lawsuits weighed under the Daubert standard take longer. Other common complaints among Florida injury lawyers include:
Heightened scrutiny of experts. An expert witness testifying based wholly on their own expert opinion, absent any studies, testing or peer-reviewed analysis – are more likely to be dismissed under Daubert.
Higher expenses. Evidentiary hearings are required to pass Daubert standard muster. This "trial within a trial" requires extensive preparation because, as Fort Myers injury lawyers know, loss of a key expert witness prior to trial could mean the entire case collapses – not because the plaintiff is wrong but because the proof burden for the expert is so high. Prior research doesn't always align exactly with the facts of every case. That's why expert witnesses are so valuable. Injury attorneys are paid on a contingency fee basis (we aren't paid unless you win). Making it harder for an expert to get a foot in the door is going to mean either plaintiffs/their attorneys will have to invest more time/money up front, or else forego pursuit of some valid cases where established research/methodology is thin.
This is not to say all it's not impossible to win Florida injury litigation, but it's now even more imperative to choose your attorney with caution.
If you are injured in Fort Myers, contact our injury attorneys at the Garvin Injury Law at 800.977.7017 for your free initial consultation.
Additional Resources:
In re: Amendments to the Florida Evidence Code, May 23, 2019, Florida Supreme Court
More Blog Entries:
Florida Supreme Court Rejects Daubert Expert Standard, Returns to Frye, Oct. 19, 2018, Fort Myers Injury Law Firm Blog