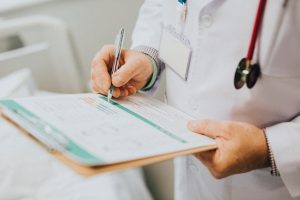 Most people who file damage claims for personal injuries from a car accident, slip-and-fall or some other incident won't have to worry about the prospect of a compulsory medical exam. As a Naples injury lawyer can tell you though, this changes if you actually file a lawsuit.
A compulsory medical exam (sometimes referred to as a "CME") is a medical examination of a plaintiff or defendant in a personal injury lawsuit at the request of the other party (usually of the plaintiff at the request of the defense). Per Rule 1.360 of the Florida Rules of Civil Procedure, parties to personal injury lawsuits have the right to request an examination when "the condition of the subject in question is in controversy." In other words, the other party is asserting doubt about whether the injury in question is as severe as one claims. An "independent" doctor is called upon to conduct their own medical exam and put forth their conclusions.
We put the word "independent" in quotations because the choice of medical examiner typically rests with the requesting party, who must establish to the court that they have "good cause" for the request.
The reason most injury claimants needn't worry about this is because most Florida personal injury claims are resolved in settlement negotiations – without the need for a lawsuit or long before a trial begins. But even if your case does not ultimately go to trial, preparing for one may require you to undergo a CME. An experienced Naples injury lawyer can tell you what to expect and what you need to know. Continue reading