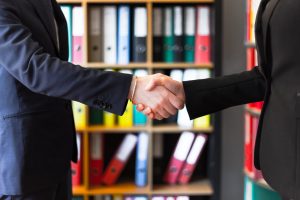 If you file a Florida personal injury lawsuit, chances are your case will never go to trial. In fact, U.S. Justice Department data shows about 97 percent of all claims are settled or dismissed without a trial.
Even so, it is helpful to know the risks and benefits of both trials and settlements, something your South Florida personal injury lawyer should explain while reviewing your case. Ultimately, your attorney should not shy away from going to trial if it is what is in your best interest, but settlements can remove uncertainty and can often be the best course of action.
What is a Personal Injury Settlement? 
The term "settlement" refers to a kind of formal resolution of your claim or lawsuit before a judge or jury hears it. It means you agree to accept money in exchange for dropping your action against the person or business who caused your injury.
Settlement agreements can be reached at any point during litigation, up to the point that a case has been tried, but before jurors reach a verdict. In some instances, your case can settle before you ever even have to file a Florida personal injury lawsuit.