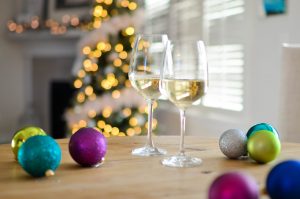 It is the most wonderful time of the year – unless preparing for or partaking in it lands you in a hospital emergency room.
From ladder falls to parking lot pedestrian accidents, an experienced Florida personal injury lawyer knows all-too-well how life-altering these occurrences can be.
The U.S. Consumer Product Safety Commission reported that there were 18,400 reported injuries sustained by those decorating for the holidays in a single recent year. Many of these involved falls, often while hanging lights or other decorations from roofs or trees. Many suffered strains, sprains, and lacerations, but two died.
Further, the CPSC reported roughly 100 Christmas tree fires resulting in 10 deaths, 10 injuries, and $12 million in property loss. There are also 20 injuries caused by swallowing objects and dozens of burn injuries caused while cooking holiday meals.
On the road, injuries can result from drunk driving accidents caused by motorists over-imbibing at holiday parties. There are also pedestrian accidents at shopping centers, crosswalks, and other high foot traffic areas, often precipitated by distracted, rushed, or fatigued drivers.
Your health insurance may fully cover the costs of some of these injuries. However, if you are injuries are fairly serious, and someone's negligence was at least partly to blame for what happened, you will want to consider talking to a Florida personal injury lawyer.