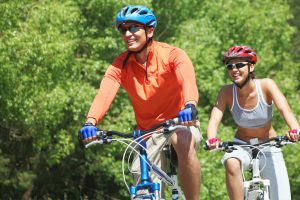 May is National Bike Month, promoted by the League of American Bicyclists to showcase the many health and environmental benefits of biking – and encourage more people to give it a try. Here in Florida, though, bicycling is not without risk. As a Fort Myers bike injury lawyer, I've worked with many cyclists (and sometimes their surviving family members) in the pursuit of compensation from careless, at-fault drivers.
Although Florida bicycle law recognizes the right of bicyclists to share the road like any other vehicle, motorists often fail to give them the same courtesy and respect as other road users. They fail to watch out for them, slow down for them, or give them the required three-foot distance when passing. Whereas bicyclists account for about 2 percent of the nation's traffic deaths, the rate is more than double that in Florida.
Florida consistently ranks as the deadliest state in the country for bicyclists. Nearly 50,000 were injured and more than 780 were killed nationally in a single, recent year. That same year, Florida reported 125 bicycle deaths – 16 percent of the nation's total. The Cape Coral-Fort Myers metro region has repeatedly ranked No. 1 most dangerous for cyclists.
Although coastal communities like Sanibel-Captiva are extremely popular for cyclists in South Florida, it tends to be areas in Fort Myers, Lehigh Acres, and Cape Coral – with lagging bicycle infrastructure – that see the highest bike accident and injury rates.
The most serious bicycle accidents are almost always those that involve motor vehicles. Bicyclists, like pedestrians, are vulnerable road users who face the greatest harm in these collisions – regardless of fault – simply by virtue of the size disparity and lack of protection between the person and the pavement.
Why is Florida So Dangerous for Bicyclists?