Fort Myers Hospital Bill and Lien Resolution Lawyers
Fort Myers Personal Injury Attorney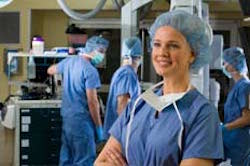 One of the primary damages sought in Florida personal injury lawsuits is compensation for medical bills. You should know that whatever monetary proceeds you recover for medical costs in litigation or a settlement must be repaid to the hospital, health care provider, or insurer that covered them initially.
This might seem simple, but there is often dispute about whether these bills are "reasonable" and how much you must repay. Having a knowledgeable injury attorney is critical. Hospital bill and lien resolution are an integral part of your Florida personal injury case with the potential for a significant impact on how much you will ultimately receive.
Our personal injury attorneys at Garvin Injury Law are skilled in negotiating favorable terms for both hospital bills and lien resolution in South Florida. Some of the hospitals that may impose liens on personal injury clients in this region may include:
Lee Memorial Health System (Cape Coral Hospital, Golisano Children's Hospital of Southwest Florida, Gulf Coast Medical Center, HealthPark Hospital, Lee Memorial Hospital);
Lehigh Regional Medical Center (Lehigh Acres, Lee County)
Englewood Community Hospital (Englewood, Charlotte County);
Fawcett Memorial Hospital (Port Charlotte, Charlotte County);
NCH Healthcare Systems (Naples, Collier County);
Physicians Regional Medical Center (Naples, Collier County).
Navigating the process of dealing with a lien on your personal injury settlement or verdict can be confusing. An experienced legal team in Fort Myers can help fight for the best possible outcome.
What is a Medical Lien?
A lien is a claim by one person or entity on another's property. In a Florida personal injury case, a medical lien is a court order that mandates you pay the hospital or insurer (health care or workers' compensation) from the proceeds of your personal injury settlement any medical bills they initially covered.
The intent of the medical lien process is to avoid an unfair duplication of benefits.
For example, let's say you're in a Fort Myers car accident. The other driver is at fault. You first exhaust your PIP (personal injury protection) no-fault benefits, as outlined in F.S. 627.736. Your health insurer covers $80,000 in medical bills. Your injuries are serious enough to step outside Florida's no-fault law and pursue a claim against the other driver. The case goes to trial, and jurors determine you've suffered $100,000 in damages. You can't keep that $100,000, as this would be an unfair windfall. The health insurer would be entitled to assert a lien on those damages for the portion they paid.
Likewise, if you did not have health insurance, but the hospital provided you care anyway, the hospital would be entitled to assert a medical lien on your personal injury claim.
Notice of a lien on your recovery of damages is typically filed with the county. (Most medical liens are filed by health care providers against patients, but the state might also recover Medicaid payments paid to a hospital for the injured person's treatment.)
Note that if you do have a health insurer responsible for paying your medical bills (minus co-pay and deductibles), the hospital typically cannot file a medical lien for the difference between the sticker price of your treatment and the rate negotiated by the insurer. F.S. 641.315 makes it clear it is the insurer (not the patient) responsible for medical treatment.
It is vital to solve medical liens promptly and efficiently because when your case is over – you want it over. You do not want to have this matter dragging on long after you have reached a settlement.
Are Your Medical Bills "Reasonable?"
Although the amount owed for medical care seems easy enough to pinpoint, we must explain it can get complicated because the Florida statute requires the amount of an open price contract to be reasonable. What is "reasonable" might be subject to interpretation. This is where a good attorney is an invaluable asset.
As noted in the 1996 Fla. 4th DCA ruling in A.J. v. State, a medical bill is considered the provider's opinion of a reasonable charge for the services. The patient is NOT legally bound by the provider's estimate. In fact, a patient can (and often should) dispute the reasonableness of that sticker price by counteroffering to pay a lower amount.
The courts have outlined three types of evidence relevant to the determination of a claim of unreasonable pricing of hospital bills. Those include:
Analysis of the relevant market for hospital services (including rates charged for similar services by similar hospitals);
Usual and customary rate a hospital charges and receives for its services;
The internal cost structure of a hospital.
Assuming a medical lien is valid, these are the elements your Fort Myers attorney will want to examine. It is generally not enough to give evidence that the hospital extends lower contracted rates for insured beneficiaries, but if you can show nearby hospitals or healthcare providers charge much less for virtually the same thing, you may have grounds to argue the price charged is not reasonable.
Finally, if you have been awarded damages for future medical expenses, it is often a good idea to have your lawyer help you establish or arrange for a trust from which such charges can be paid.
If you have suffered substantial personal injuries, it is likely at some point, you will be dealing with a medical lien. Having an experienced injury attorney at your side from the start – one who knows what to anticipate and how to best prepare you for those challenges – the better the outcome for a hospital bill or lien resolution will be.
Contact Garvin Injury Law personal injury attorneys in Fort Myers today at 239.277.0005 or online for a free case review.