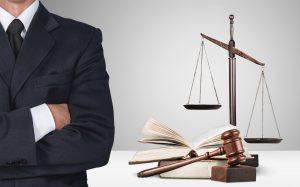 As it is with any type of litigation, there are certain risks associated when you pursue a Florida personal injury lawsuit. The good news is these risks are significantly mitigated by:
Hiring a skilled personal injury lawyer with experience in successfully handling cases like yours.
Contingency fee arrangements that do not require plaintiff attorney's fees to be paid upfront – or at all – unless you win.
An experienced attorney can provide you with an informed opinion about the strength and value of your injury case, giving you a good sense of whether it is better to accept a settlement offer or proceed to trial. The contingency fee arrangement is a safety net too. Not only because you are off-the-hook for your attorney's fees if you do not win, but it also creates a clear incentive for your injury lawyer to be frank with you about your chances of prevailing – and the best way to do it.
That said, our Fort Myers injury attorneys are always straightforward with our clients about some of the potential pitfalls of personal injury litigation. These are general risks, though some may be more relevant for certain types of cases (i.e., auto accidents, medical malpractice, premises liability, claims against government entities, etc.).