Factors That Can Affect Your Naples Personal Injury Lawsuit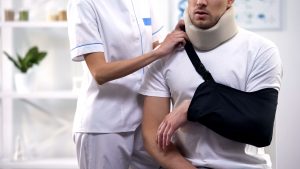 Success in a Naples personal injury lawsuit is going to depend on dozens of factors that are specific to your case. These can include the degree of the other person's carelessness, what type of insurance you have, what pre-existing conditions you have, and whether there were complaints or verdicts against the defendant for similar conduct.
Some of these elements are more nuanced than they initially appear. That is why it is so important to consult with an injury attorney who has extensive experience handling tort claims before writing off your chances of winning.
Understand that personal injury attorneys in Florida accept these cases on a strict contingency fee basis, meaning they are not paid unless you prevail. That means injury attorneys have ample incentive to be frank about your chances of winning, and it helps to know some of the aspects they are considering.
Defendant's Carelessness
To prove liability in a Naples personal injury lawsuit, we need to show:
The defendant owed a duty of care to the plaintiff to use reasonable care.
The defendant breached that duty.
Injury resulted from that breach.
If you cannot show the defendant failed to use reasonable care, you do not have a case.
What is considered "reasonable" will depend on the circumstances involved and what role the defendant was playing. For example, say you slip and fall in a grocery store and break your hip, requiring surgery. There was unquestionably a dangerous substance on the floor, you were undoubtedly hurt, but unless you can prove the store failed to use reasonable care, you will not win your case. In slip-and-fall premises liability cases, the plaintiff needs to show the store either knew or should have known about the dangerous condition because it occurred with regularity or existed for such a length of time that it should have been discovered.
Prior Complaints or Verdicts
A history of problems at a given location will not necessarily prove your complaint, but they can help bolster it. For example, if a hotel that received numerous complaints of criminal activity at or around the site and failed to enact additional security measures, they could be held liable for negligent security.
Prior complaints and verdicts may also be used to establish a pattern of defendant's carelessness that could increase your damage awards, particularly if the court agrees to allow punitive damages, as outlined in F.S. 768.72.
Finally, and assuming that you can prove that the incident caused your injury, the dollar amount of prior verdicts and settlements in similar injury cases can factor into how much the defendant/insurer is willing to pay.
Insurance Policies
Carefully looking at the relevant insurance policies can be one element that starts to gives us a good idea of the potential value of your South Florida personal injury lawsuit. For example, if you are involved in a Florida truck crash, there may be numerous insurance policies in play – the carrier, the shipping company, and the driver. If you are in a car crash, consider that while most insurance policies offer standard bodily injury liability, it is not technically required (though the Florida Financial Responsibility Law requires a person at-fault in a crash provide at least $10,000 per person or $20,000 per crash). But $10,000 does not go far if you have been seriously injured, which is why the terms of your own uninsured/underinsured motorist policy will be important. UM/UIM coverage protects you if the at-fault driver cannot pay all your losses, is uninsured, or was never found.
Insurance policy exceptions or amendments can also factor into whether a case is worth pursuing. For example, if you are injured by a dog bite, you may be able to hold the owner of that dog accountable under F.S. 767.04. Most dog bite injury claims are paid out by homeowners' insurance policies. However, if the insurance policy had an exception or exclusion for the specific breed that bit you or dog bites in general, they may refuse to pay. That does not mean the owner cannot be held financially responsible personally, but you will have to consider whether they have the means to pay a judgment when weighing whether to sue them.
Know that insurance companies have a vested interest in finding whatever holes they can in your claim to avoid paying you. This is why it is smart to speak with an experienced injury attorney as soon as possible.
Pre-Existing Conditions
It is a common defense in a South Florida personal injury lawsuit to assert that the injuries claimed existed prior to the crash/incident. In car crash cases, it is very common for insurers to ask you to sign a medical authorization – because they want to know what sort of injuries or pain you complained of before.
Pre-existing conditions should not prevent you from collecting damages. In fact, personal injury case defendants can be liable for exacerbating, or making worse, pre-existing conditions. Just keep in mind that as the person filing the claim, you have the burden of proof to show it was the defendant's actions that caused, worsened, or aggravated your injuries.
It should also be noted that the extent of your injuries and the degree to which you have suffered professionally, financially, and emotionally will also be important considerations.
This list is not exhaustive, and it will depend heavily on the exact facts of your case. Our Naples injury lawyers are available for a free consultation to help answer your questions.
If you are injured in the greater South Florida area, contact our injury attorneys at The Garvin Firm at 800.977.7017.