A Stroll in the Sunshine State: Florida Pedestrian Accident Risk No. 1 in U.S.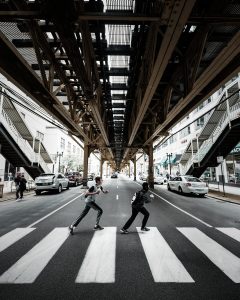 First, the good news: The Cape-Coral-Fort Myers metro area is no longer ranked No. 1 as the most dangerous place to walk along the roadside. But cause for celebration is tempered, as our Cape Coral pedestrian accident attorneys can explain because this area still ranks No. 8 out of 20. Further, 8 of the top 10 most dangerous communities are in Florida. Nine of the top 10 were in the Southern U.S.
The latest Dangerous by Design report from Smart Growth America reveals that nearly 50,000 pedestrians were struck and killed by motor vehicles in the decade prior to 2017. Of those, more than 11 percent – 5,433 – happened in Florida (home to 6.7 percent of the U.S. population), with nearly 148 of them in Lee County alone.
Smart Growth America has been indexing pedestrian danger for years, and Florida's roads have always been perilous. The Pedestrian Danger Index (PDI) factors how many pedestrians were killed by drivers, weighted against the population of each metro area and the percentage of people who commute to work on foot.
Top 10 Most Dangerous Areas for Pedestrians
Pedestrian accidents have always been a concern for travelers and traffic safety officials, given that people traveling by foot are so much more vulnerable to serious injury and death when involved in crashes compared to motor vehicle occupants.
In recent years, however, the problem has become dire. Between 2008 and 2017, pedestrian accident deaths have spiked by more than 35 percent. The number of walking trips, meanwhile, has risen by just 1 percent and the number of vehicle miles traveled rose by 8 percent. The phenomenon has been especially vexing given that the overall number of deadly crashes has been slipping for years – and continues to decline.
Those regions with the highest PDI are:
Orlando-Kissimmee-Sanford, FL

 Deltona-Daytona Beach-Ormond Beach, FL

Palm Bay-Melbourne-Titusville, FL

North Port-Sarasota-Bradenton, FL

Lakeland-Winter Haven, FL

Jacksonville, FL

Bakersfield, CA

Cape Coral-Fort Myers, FL

Tampa-St. Petersburg-Clearwater, FL

Jackson, MS
It's worth noting that the Miami-Dade metro area, while not making the list, had the highest total number of pedestrian deaths in the country – nearly 1,550 in the 10-year time frame analyzed by researchers.
Suing for a Cape Coral Pedestrian Accident in Florida
When someone is seriously injured or killed in a Cape Coral pedestrian accident, there are a few ways survivors can recover damages for all the medical bills, lost work time and pain endured.
First, we look to personal injury protection (PIP) coverage, which every driver is required to maintain according to Florida's no-fault insurance law. Of course, pedestrians aren't mandated to carry such coverage by law, but many of them do have it if they also drive a vehicle. PIP will kick in if you're struck by a motor vehicle – even if you weren't in one.
If an injured pedestrian does not carry their own PIP coverage, the law allows the driver's PIP coverage to be extended to them.
However, the most one can get from PIP coverage is $10,000 – and even that is only for medical bills and a portion of lost wages. The person struck can obtain more by filing a claim with the driver's auto liability insurer and asserting the driver was at fault. Sometimes those claims are paid, often there is a fair amount of settlement negotiation first and occasionally they go to court.
If the amount received is not enough to cover the injured person's losses – or if the driver doesn't have liability insurance – they can explore third-party liability claims against others who might be responsible and/or file an uninsured/underinsured motorist coverage claim with their own auto insurer.
If you are injured in Fort Myers, contact our injury attorneys at the Garvin Injury Law at 800.977.7017 for your free initial consultation.
Additional Resources:
Eight of the 10 most dangerous metro areas for pedestrians are in Florida, report says, By Rachael Thomas, Sept. 18, 2019, The News-Press
More Blog Entries:
Florida Bicycle Accident Risk Doesn't Spare Children, Aug. 20, 2019, Cape Coral Pedestrian Accident Lawyer