North Fort Myers Pedestrian Deaths Illustrate SWFL Walking Risks
Two people have already been killed in Lee County pedestrian accidents this January; a reminder that Southwest Florida is among the most dangerous areas in the nation for walkers.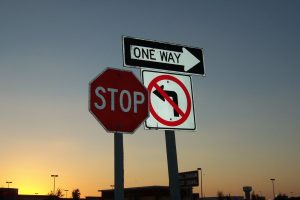 Citing the area's rapid growth and inadequate infrastructure, Smart Growth America's landmark 2016 report, Dangerous by  Design, ranked the Fort Myers-Cape Coral area as the nation's deadliest for pedestrians. The just-released 2019 update to that report identified many Florida metro areas as being among the nation's deadliest for walkers. Most dangerous cities include Orlando-Kissimmee-Sanford, Deltona-Daytona Beach-Ormond Beach, Palm Bay-Melbourne-Titusville, North Port-Bradenton-Sarasota, Lakeland-Winter Haven, Jacksonville, Bakersfield, California; Cape Coral-Fort Myers, Tampa-St. Petersburg-Clearwater, and Jackson, Mississippi.
Six of the most dangerous cities in America (and 8 of the top 10) were all located in Florida. While Fort Myers-Cape Coral avoided again being named most dangerous, our pedestrian injury lawyers in Fort Myers know that's likely not because Southwest Florida has gotten safer.
"Our best guess is that some other places in Florida got worse," Emiko Atherton, executive director of the National Complete Streets Coalition, told The News-Press.
In the two most recent incidents, a 12-year-old was hit and killed as she walked along Durrance Street in North Fort Myers. A few days later a 70-year-old Canadian woman was trying to cross the northbound lanes of 41 in North Fort Myers when she was hit and killed by a motorcycle. The motorcyclist also died in the crash.
Pedestrian Injury Claims in SWFL
Our experienced pedestrian injury attorneys continue to see an increasing number of pedestrian collisions that result in serious or fatal injuries. Nationwide, Smart Growth America reports 50,000 people have been killed in pedestrian accidents in the last decade, or one every 46 minutes. Pedestrian deaths have increased 35 percent during that period, while the last two years have been the deadliest for walkers since 1990.
These tend to be complex personal injury or wrongful death cases both because of the seriousness of the injury and because of the common issues in establishing liability and identifying insured defendants. In too many cases, a pedestrian may even be blamed, or found partially at fault, for a collision. It's important to note that Florida's comparative fault law (F.S. 768.81), does not prohibit plaintiff's found partially at fault from collecting damages, although a reward may be proportionately reduced.
Florida's mandatory minimum insurance law requires just $10,000 in Personal Injury Protection and $10,000 in Property Damage coverage, which is entirely insufficient to cover the cost of a trip to the emergency room, let along a serious or fatal injury. Nor does it require uninsured motorist (UM)/underinsured motorist (UIM) coverage. UM/UIM coverage is vital and should be carried by every motorist. This coverage protects you in the event of a collision with an at-fault party that either lacks insurance or lacks enough coverage to fully compensate you for your losses.
In addition to looking to an at-fault party's insurance coverage, and a victim's UM/UIM coverage, a Fort Myers personal injury law firm experienced in handling pedestrian collisions will also look to determine whether a dangerous intersection, faulty design, obstructed views, or other factors of causation may point to liability on the part of third parties.
If you are injured in Fort Myers, contact our injury attorneys at the Garvin Injury Law at 800.977.7017 for your free initial consultation.