Garvin Injury Law listed among "Best Law Firms" by U.S News & World Report
The Garvin Injury Law is proud to have been listed in the 2018 U.S. News & World Report Best Lawyers "Best Law Firms" list. In addition, Founding Partner Jeffrey R. Garvin has been recognized as the 2018 Fort Myers Lawyer of the Year in the practice area of Personal Injury Litigation – Plaintiffs.
Inclusion in Best Lawyers is based on a rigorous peer-review survey process. No fee or payment to participate is allowed. Since it was first published in 1983, Best Lawyers has become universally regarded as the definitive guide to legal excellence.
This is the third time Garvin has been named Lawyer of the Year. Only one single lawyer in each practice area in each community is honored with this prestigious distinction. Results of a peer-review survey determines the designation in a process administered by Best Lawyers. He and his firm have been included in the Best Lawyers list each successive year since he was first selected by his peers in 2005.
Garvin said, "Advocating on behalf of my clients is a privilege and responsibility that continues to bring real meaning to my life. I consider every case at The Garvin Injury Law a consequential challenge, one that can begin to make our clients whole."
Garvin is a Board Certified Civil Trial Lawyer who has litigated catastrophic injury and death cases throughout the country for more than 30 years and who works as a team with his son Leland Garvin at The Garvin Injury Law. The firm has tried cases before juries including aviation, automobile and boat accidents, medical and legal malpractice, and defective products, garnering multiple verdicts in excess of $1 million.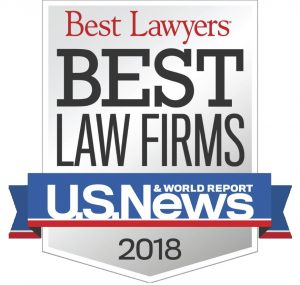 About The Garvin Injury Law
The Garvin Injury Law is a father and son team of personal injury attorneys whose experience includes numerous trials and the successful resolution of personal injury cases involving automobile accidents, aviation crashes and defective product injuries, as well as medical and lawyer malpractice in both state and Federal courts. Whether representing a car accident victim or advocating for the family members or someone wrongfully killed, Attorney Jeff Garvin and his son Leland passionately represent clients' interests and stand up against those with power – the large insurance companies, corporations and both the state and federal governments. The Garvin Injury Law has offices in Fort Myers, Naples and Key West. Visit www.garvinlegal.com or call toll free (800) 977-7017 for more information