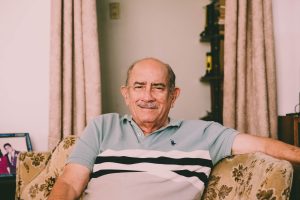 Many South Florida personal injury lawyers offer up a wealth of information about things like, "What to do after a car accident," or, "Ways nursing homes can be liable for neglect," and, "Who can file wrongful death litigation?" This insight is valuable, but much of it presumes the person involved was not already disabled or medically vulnerable. There is a presumption that one day he or she is completely fine, then they encounter someone else's negligence, and now they have serious injuries with long-term consequences. But what if you had a pre-existing condition? What if you were already medically fragile?
In Florida, this is an important consideration because it:
Ranks No. 2 nationally for having the highest percentage of the population over the age of 65. There are an estimated 73 million baby boomers nationally, with many vacationing in Florida or having second homes here, even if they don't live here full time.
Reports of more than 28 percent of adult residents have some type of disability. That is higher than the national average of 25 percent.
Has nearly 1.7 million elderly residents with at least one type of disability.
Incidents that give rise to Florida personal injury claims, such as car accidents, slip-and-fall injuries, dangerous product injuries – these do not just happen to young people who had zero health issues beforehand. People who are elderly or disabled may be at increased risk of certain types of injuries (falls in particular). Additionally, the extent of the injuries they are likely to suffer is often more severe, and recovery will take longer. Continue reading