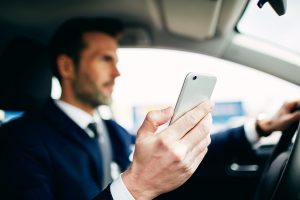 Employers of motorists who cause crashes while distracted by work obligations may be liable to cover the damages of those injured. Florida distracted driving accidents are on the rise. AAA reports distracted drivers caused the deaths of 3,142 people in the U.S. in a single recent year, an uptick of 10 percent from the year before. In this Florida alone, 258 people died that year as a result of crashes caused by drivers who were distracted. That figure is likely underreported given that not all types of distractions are easily identifiable.
April is Distracted Driving Awareness Month, and traffic safety experts have expressed concern about the still-rising number of crashes, placing significant blame on drivers who aren't paying attention. "Cognitive overload" after participating in back-to-back videoconferencing, along with atrophied driving skills during the pandemic, was cited by several researchers in a recent NBC News report.
It should be noted that F.S. 316.305 prohibits drivers from operating a vehicle while texting, emailing, reading data, instant messaging, etc. for non-voice communication purposes.
Cognitive distractions after a work-related video conferencing may be a very real problem for drivers, but the question in terms of potential legal liability for the employer will be whether the driver was acting in the course and scope of employment at the time of the collision. Continue reading