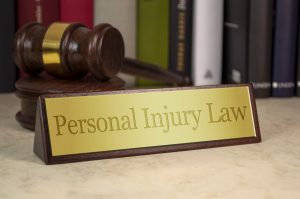 When Florida personal injury lawyers take on a case, they're frequently successful at negotiating a settlement – often before a lawsuit is necessary and long before the pre-trial or trial phase.
There are a few reasons for this. Firstly, there are very few cases that go to trial at all. Although many Hollywood depictions of the justice system focus on the courtroom drama of trials, the reality is trials are lengthy, expensive, often emotionally-trying. Most everyone involved in a civil case will aim to avoid the risk of going to trial if a fair resolution can be reached without one.
Another reason is that injury attorneys accept cases on something called a contingency fee basis. That means they aren't paid attorney's fees unless they win. If they do win, their fees are deducted as a percentage of the overall settlement amount or verdict award. Just speaking candidly, injury attorneys are unlikely to accept cases with extremely long odds. The good news about this for plaintiffs is, No. 1, they have the benefit of a frank assessment of how aggressively to pursue their case at the outset. No. 2, someone with a strong injury case won't be hindered by a lack of an upfront payment.
All this said, when we are hired to take on a case, we don't rush to settlement if it's not advantageous for our client. Our goal is to secure the best possible outcome for them. That means meticulous investigation, skillful negotiation with insurers and the commitment to see the case to the best conclusion for our clients. As longtime civil trial lawyers, we have the experience to know when it's wise to settle, when it's best to pursue a trial and also how to prepare for either possibility. That's another benefit of a contingent legal fee as the greater the amount of money that the lawyer can recover for you the greater their fee will be.
Our South Florida injury lawyers offer free initial consultations so that potential clients can get a no-risk, straightforward analysis of their chances of success and possible strategies.  Continue reading