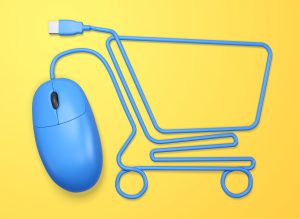 Florida product liability claims can be the subject of complex legal battles, often owing to the difficulty in establishing the chain of commerce.
Under Florida law, when a product has been defectively designed or manufactured or when there are label defects, several entities may be held strictly liable. Potentially liable entities include the manufacturer as well as any others allegedly involved in the design, manufacturing, or sale of the product.
As our Florida product liability lawyers can explain, the chain of commerce has been raised in a growing number of injury cases in recent years aiming to hold accountable large e-commerce retailers like Amazon. If a store like Home Depot sells you a defective chainsaw and it causes serious injury, the store can be held liable because of its role in the chain of commerce. However, e-commerce makes it a little tricky. It's been the position of Amazon that the doctrine of strict products liability doesn't apply because e-commerce platforms don't distribute, manufacture, or sell many of the products on the site. Rather, it asserts it is merely "an online marketplace." Amazon insists it should be the third-party sellers who are legally responsible for dangerous product injuries.
However, that argument was rejected in a California appellate decision last year – the first of its kind at the state appellate court level. Although that ruling isn't precedential for Florida, it could be instructive in future cases.
The ruling is particularly noteworthy considering more than 360 million products are sold on Amazon Marketplace a year in the U.S. alone. Earlier this year, The Wall Street Journal reported that more than 4,000 banned, unsafe and mislabeled products had been sold on the company's platform. These products ranged from toys with choking hazards to defective motorcycle helmets. Dozens have resulted in federal lawsuits alleging serious injury and death. Continue reading