Fort Myers Trial Lawyer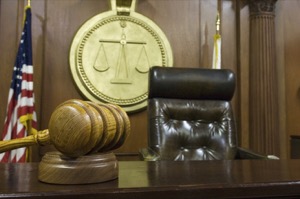 Most personal injury claims in Florida never make it to a courtroom, statistically speaking. More likely, they are arbitrated or mediated long before the trial phase. So does it still matter whether you hire a Fort Myers trial lawyer with experience in trying cases? At The Garvin Injury Law, we believe that it does.
While it is true that many Florida injury claims may not even require a lawsuit, you cannot ignore the possibility that the defendant or insurer will deny responsibility or attempt to trivialize your injuries to reduce the amount they owe. That is when having a Fort Myers trial lawyer – one who has proven they can successfully represent clients involved in more complex litigation – pays off, giving you several important advantages.
What is a Fort Myers Trial Lawyer?
Trial lawyers are those who take the side of one party in civil claims, such as traffic accidents, slip-and-falls, dog bites, boating accidents, hotel injuries, and more. They represent their clients when cases must argue your claim in a state or federal trial court.
Our Fort Myers trial lawyers investigate claims, contact witnesses, take depositions, maintain communication with clients and defense attorneys, valuate damages, assess and hire expert witnesses (if necessary) and review court schedules and orders. We recognize that every shred of evidence will have to be presented or disputed according to what is often a complicated list of rules. When in court, we are arguing motions, preparing scheduling orders, selecting jurors, and, of course, arguing cases. We are constantly tapping into our extensive experience and knowledge of local, state, and federal statutes as well as legal precedents to help us anticipate the likelihood of certain outcomes and formulate case strategies. Throughout the entire process – and sometimes up to the point of a verdict – we maintain negotiations with the defense, continually seeking less risky and lower cost out-of-court resolutions.
Benefits of Hiring a Trial Lawyer
Although many civil injury cases will not go to trial, hiring a Florida trial lawyer who more than knows their way around the courtroom will allow you to make a seamless transition if going to trial becomes necessary for a fair outcome.
Among the benefits from a client's perspective:
You have more options. When you hire an injury lawyer who has never or rarely ever goes to trial, odds are they will be more inclined to accept a settlement offer that is too low rather than taking a case to trial. When your attorney is fully prepared to go to trial, if necessary, you have more options. Although it is impossible to guarantee a jury trial outcome, an attorney with experience is going to know what to expect and advise you accordingly.
Defendants may be more inclined to shy away from trial. It is well-known that trials are time-consuming, expensive, and might potentially reveal details the defense does not want to be public. If a defendant knows you are working with a trial lawyer with a proven history of success, they will be more inclined to negotiate a fair settlement in earnest.
Confidence in the approach you take. It sometimes happens that defendants or insurers will not negotiate a fair settlement even if you clearly have a strong case. Some corporations simply refuse to participate in pre-trial negotiations as a matter of legal strategy – no matter the circumstances. If that is the case, you will have a personal injury lawyer who is well-prepared to go toe-to-toe with their attorneys and fight for the best possible outcome for you.
Potential for punitive damages. These are damages paid not merely to compensate a plaintiff for his/her losses, but to punish the defendant(s) for gross negligence or intentional misconduct. Potentially tripling the amount of compensation you receive. But as noted in F.S. 768.72, you must obtain special permission from the judge before the case even starts. A skilled Fort Myers trial lawyer can give you informed feedback about the possibility of punitive damages and how best to pursue that if it makes sense to do so.
Compelling concessions beyond compensation. The cases that go to trial are often those where defendants have the most to lose. You are suffering from a serious or catastrophic injury or the death of a loved one. When these injuries are the result of some especially egregious acts such as drunk driving or nursing home abuse or a pattern of failures in keeping patrons safe, plaintiffs often want something more than money. They want an acknowledgment. They want a public record, if not an admission of the wrongdoing. However, pre-trial settlements are confidential. A trial allows plaintiffs to make public those egregious wrongs. That in itself is often a powerful bargaining tool that can hold the defendant publicly accountable, may result in changes to industry practices, and provide additional evidence to others who may be going through similar experiences.
Why Hire The Garvin Injury Law Trial Lawyers?
Our father-son team of Fort Myers trial lawyers go the extra mile for our clients, who we treat like family.
Board-certified civil trial lawyer Jeffrey R. Garvin has litigated catastrophic injury and wrongful death cases across the U.S. for more than three decades. Among the cases, he has successfully taken to trial are claims involving:
Aviation accidents
Auto accidents
Boating accidents
Medical malpractice
Defective products
In numerous cases, jurors handed down verdicts of more than $1 million. His commitment to advocacy is demonstrated by receiving the Best Trial Lawyer Award and is included among the Best Lawyers in America since 2005. He has been a member of the Million Dollar Advocates Forum for more than 15 years, is listed in Law and Leading Attorneys, and has been apart of Florida Super Lawyers since 2006. He has also served as president of the Florida Chapter of the American Board of Trial Lawyer Advocates. He even "wrote the book," so-to-speak, co-authoring, "Trial Advocacy: The Official Handbook of the Academy of Florida Trial Lawyers."
His son, Leland Eric Garvin, is a second-generation Fort Myers trial attorney. He started as a state prosecutor and was named one of the Top Young Lawyers in Florida Super Lawyers magazine every year since 2010. He also has the distinction of being selected as one of Florida's Top 40 Lawyers Under Age 40 by The National Trial Lawyers Association.
Contact our Fort Myers Trial Lawyers Today
Our team is committed to exhausting every avenue of compensation for our clients. Call or email the Garvin Injury Lawtoday for a free consultation, and we will evaluate your claim and determine the appropriate course of action. We have offices in Fort Myers, Naples, and Key West and have been handling personal injury cases in South Florida for more than 30 years.