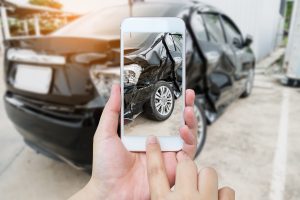 The way drivers pursue civil damages in Florida car accident cases will fundamentally change starting Jan. 1, 2022, barring a veto from Governor Ron DeSantis.  If approved, Florida's 50-year-old no-fault driver's insurance law will be no more as of next year, following the majority of state lawmakers' vote for repeal with SB 54.
The new law will directly impact two types of driver insurance requirements – personal injury protection (PIP) and bodily injury liability coverage. PIP has been required in Florida since 1972 to provide up to $10,000 in coverage for 80 percent of all "necessary and reasonable expenses" incurred as a result of a crash, no matter who caused it. It also includes $5,000 in funeral expenses. Bodily injury liability, which covers damage to others if the insured caused the crash, has not been mandatory for most Florida motorists (with some exceptions for those with prior DUI convictions, etc.). However, Florida's Financial Responsibility Law has held that drivers must provide up to $20,000 in financial coverage per accident and $10,000 per person if they cause an accident – an amount for which they'd be personally liable if they didn't purchase insurance to cover it.
Under the new law, vehicle owners would no longer be required to purchase PIP to register their vehicles. However, they would need to pay for:
Bodily injury liability coverage, at least $25,000 per occupant, up to $50,000 per accident.
$5,000 in death insurance to cover funeral expenses and other bills of anyone killed in a collision.
A $10,000 financial responsibility requirement for property damage liability (PDL) coverage.
Those hurt in a Florida car accident would no longer have a dollar limitation on recovering damages for pain and suffering under PIP. Further, insurance companies will be required to offer Med-Pay, with $5,000 and $10,000 in health insurance with no deductible, though insureds could opt-out of this. Continue reading