4 Myths About Fort Myers Personal Injury Claims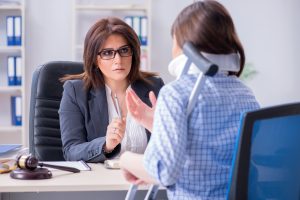 In our many years practicing civil law, we have come to recognize there are many misconceptions surrounding Fort Myers personal injury claims. Some relate to the motivations of personal injury attorneys (no, we aren't paid if we file frivolous claims that quickly get tossed). Others misconstrue how the processes works (no, you aren't guaranteed a payout just because you were seriously hurt).
The reality is that Fort Myers personal injury claims are more complex than they might initially seem, and obtaining full and fair compensation isn't the cake walk some presume. It often requires meticulous investigation and research, extensive consultations with expert witnesses and painstaking negotiations with hard-nosed (and well-prepared) defense attorneys.
If you're hurt because of someone else's wrongdoing, you may have a potential claim. It's necessary in most cases to prove negligence, or that someone's breach of a duty of care resulted in your injury. Injury lawyers often extend the courtesy of a free initial consultation, so it's a good idea to at least reach out to one, even if you aren't sure whether you have a case.
In the interest of clearing up some of the common misconceptions people may have about Florida injury law, here are some key things to know:
Florida No-Fault Car Accident Laws Don't Absolve Drivers of Liability.
Car accidents are the primary cause of Fort Myers personal injury claims. The Florida Department of Highway Safety and Motor Vehicles reports there were more than 400,000 recorded crashes in a single recent year, resulting in nearly 240,000 injuries – 20,000 of which were incapacitating.
Florida has a no-fault system of car insurance to handle accident claims. (State lawmakers recently tried to change this, but a governor veto put a stop to that for this legislative session.) The no-fault law requires that all registered vehicles (except motorcycles) carry a $10,000 personal injury protection (PIP) policy, which extends coverage to the insured person, regardless of who was at-fault. However, that does not mean negligent drivers aren't held to account – which is good news because $10,000 hardly makes a dent in medical bills for serious crash injuries.
In order to pursue a car accident claim against an at-fault driver, the injured person must meet the Florida serious injury threshold, as outlined in F.S. 627.737. The law allows you to take legal action against the other driver when your injuries are permanent, involve significant/permanent scarring/disfigurement or the significant/permanent loss of a bodily function. Survivors of those killed in crashes may also pursue damages.
Your Claim is Only Viable for 4 Years. 
That is actually the longest amount of time you'll have per the state's statute of limitations for personal injury cases. Some types of personal injury cases, such as medical malpractice, only have a two-year statute of limitations. In some types of cases, such as those involving government defendants, you may be required to notify the defendant of your intention to sue much sooner than those deadlines.
It's true there are some situations in which certain Fort Myers personal injury claims deadlines could stretch longer, but those are rare instances involving special circumstances. The longer you wait to get in touch with an injury attorney, the tougher it's going to be to collect evidence, etc. The sooner you seek legal help, the better your odds of prevailing.
Fort Myers Personal Injury Claims Lawyers Paid on a Contingent Basis.
This means that Florida injury lawyers aren't paid anything unless the case succeeds. The system recognizes that many who are seriously injured don't have the legal resources upfront to pursue cases against those who wronged them. A contingency fee arrangement allows them to access quality legal services without having to pay all kinds of money upfront just to get the gears moving.
In a contingency fee arrangement, the attorney agrees to represent the person without an upfront fee in lieu of a percentage of the amount ultimately won in trial or through a settlement. Conversely, if the case does not win, the attorney is not entitled to collect fees. This means that personal injury lawyers aren't inclined to pursue cases with little chance of winning (putting the whole frivolous filing misconception to rest). Most cases aren't "easy" wins. Some take months or years to pursue. Yes, lawyers should be fairly compensated for the expertise, professionalism and hard work we bring to the table. Ultimately though, that's not why we do this. It's to advocate for those who have been wronged, seeking justice to help make them as whole as possible again moving forward.
You Can Still Collect Damages Even if You Were Partly At-Fault.
When it comes to negligence, Florida follows a system of pure comparative fault. What this means is that each party in the case is financially responsible for their own portion of wrongdoing. That means if you were partly to blame, the defendant isn't going to be responsible to pay 100 percent of your damages. Instead, if the court finds you were 20 percent at-fault for what happened and the defendant 80 percent, the defendant will be responsible to cover only 80 percent of your damages.
The good news is that with pure comparative fault, you can collect damages even if you were 99 percent at-fault. Granted, you'll only get 1 percent of your total damages in compensation in that scenario, but it's much better than most other states that have a 50/51 percent bar. In a few states, if you are found to bear any of the blame at all, you can lose all right to collect compensation. We're fortunate that's not the system Florida follows, but your attorney will still advocate to reduce any findings of comparative fault on your behalf.
If you have questions about Fort Myers personal injury claims – viability, processes, valuations and more, our Fort Myers injury attorneys offer free initial consultations.
If you are injured in Fort Myers, Port Charlotte, Sarasota, Cape Coral, Naples, or Key West, contact Garvin Injury Law at 800.977.7017 for a free initial consultation.
Additional Resources:
F.S. 768.81, Florida Comparative Fault Statute
More Blog Entries:
What are Tort Claims? Key West Injury Lawyer FAQ, Dec. 10, 2021, Fort Myers Injury Lawyer Blog