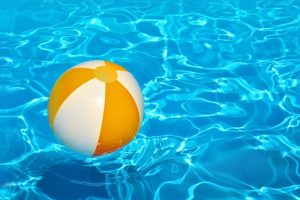 Home swimming pools are nearly as common in Florida as alligators (1.2 million versus 1.3 million). Interestingly swimming pools are actually much more dangerous. Florida swimming pool injuries and deaths over the last 20 years far exceeded those caused by alligator attacks. In fact, drowning is the No. 1 cause of death for children under 4, and Florida consistently reports more swimming pool drowning deaths than anywhere else in the nation.
As our Cape Coral injury lawyers can explain, homeowners' insurance policies often DO cover damages arising from swimming pool injuries. However, that doesn't mean claims will be easy or straightforward. At the very least, having a knowledgeable injury attorney review the details of the policy can be helpful. Where serious injuries are involved, you don't want to take your chances trying to negotiate with an insurance company on your own; as we often tell clients, if insurance companies always did the right thing we would be out of a job. These days insurance companies are much more concerned about making a profit for their shareholders than they are concerned about taking care of their policy holders who face lawsuits after a serious injury on their property.
Examples of swimming pool injuries include:
Traumatic brain injury. TBI occurs when there is blunt force trauma to the head. In and around swimming pools, TBI typically is the result of falling. Misjudging a dive, running on wet tile, and horseplay are catalysts for falls that can result in a TBI.
Electrocution. Electricity and water is a dangerous combo, but there are often many electrical devices near Florida pools. Many devices manufactured these days are designed to be water-resistant with little chance of water contact resulting in a shock. However, pool lights and other equipment – particularly in older pools – have been associated with electrocution dangers in swimming pools. Faulty wiring or defective lighting equipment can cause electrical currents to surge through the water, posing a very dangerous situation for swimmers.
Spinal cord injuries. Spinal cord injuries can occur in and around swimming pools most often in diving accidents. They can also be caused in slip-and-fall incidents.
Drowning. Drowning is one of the most common – and serious – accidents that can occur in swimming pools. Young children are most often the victims, though adults aren't immune either. Drowning can occur when pools are not sufficiently secure to prevent kids young enough to swim from entering. Drowning can also befall a strong swimmer if there are electrical currents in the water.