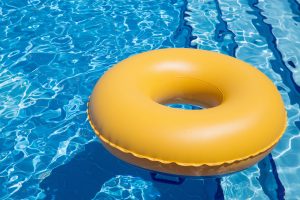 Here in South Florida, swimming pools are a way of life. Unfortunately, they can also be the cause of death and serious injury. Florida swimming pool accidents result in hundreds of drownings each year – many of them children.
While pools can be a ton of fun, understanding the inherent dangers can go a long way toward keeping pool-goers alert, particularly when kids or other vulnerable populations are in close proximity.
Residential pools – of which there are well over 1.1 million in Florida – are the site of 60 percent of all drownings in the Sunshine State. Still, resorts, water parks, hotels, apartment complexes, and condo associations are common sites as well. Individuals and entities can be held legally liable for drownings or other injuries if there is evidence they failed to provide proper maintenance, signage, security/fencing, or supervision.
Kids under 5 are at the highest risk of drowning deaths. It doesn't take more than a minute or two. The vast majority of young kids who drown in Florida are out of sight for no more than 5 minutes – and 70 percent of those weren't expected to be anywhere near a pool at the time it happened.
In addition to drowning, other types of Florida swimming pool accidents include: Continue reading