Tourist Injury Lawsuits Against Theme Park Possible After Electric Shocks at Water Attraction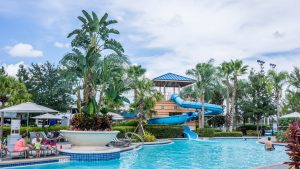 Federal job site safety regulators declined to fine an Orlando water park after closing an investigation into a series of electric shocks sustained by guests and workers earlier this year, but personal injury lawsuits could still be filed if any guests were hurt. Five lifeguards were reportedly hospitalized and several visitors were shocked, but media reports do not indicate anyone suffered a serious or lasting injury.
Florida theme parks are a significant draw in the Sunshine State, and owners/operators owe their guests a substantial duty of care to ensure they are not faced with unreasonable danger.
In this case, guests and lifeguards at Universal Studios' Volcano Bay water park reported feeling the shocks – in the water and on the wet pavement near it – for hours before the park shut down.
The Occupational Safety and Health Administration (OSHA) concluded the danger arose from a  grounding rod that was mistakenly driven through an electrical conduit way back when the park was being constructed. This led to damage to the electrical wiring, resulting in an electrical current being fed through the ground – ultimately reaching water and wet ground surfaces. Electrical readings on the sidewalk's edge of the water measured between 20 and 30 volts of electricity.
Even 2nd graders know water-plus-electricity is a dangerous combination. This can be true even at relatively low voltage. As explained by The Ohio State University's Department of Physics, the body's actual resistance to an electric shock depends on the point of contact (where on the body it happens) and the condition of the skin (whether it's wet or dry). That is why a 75-volt shock can be just as deadly as a 750-volt shock.
Volcano Bay has a capacity of 6,000 – and meets that capacity nearly every day, according to Theme Park Insider. This incident could have been truly disastrous, and we are grateful it was not. If any patrons were hurt, they could assert claims of liability against Universal, as well as the construction company, electricians and any others involved in the construction of the park.
As a Florida tourist injury lawyer can explain, while there are certain inherent risks to enjoying a water park, electrocution is not one of them. Most theme park injury lawsuits stem from trips, slips, and falls. (It should be noted that Central Florida is not home to the only theme parks in Florida. In South Florida, there is also the Miami Seaquarium, Lion Country Safari, the Florida Aquarium, Jungle Island [previously Parrot Jungle], Dinosaur World, the Sunken Gardens, Coral Castle and more.)
Although OSHA did not find any evidence here that Universal willfully violated any work safety regulations, that is not the only way to prove fault in a tort case, which is a separate process. What an injury lawyer must prove is negligence. That is:
The defendant owed the plaintiff a duty of care (property owners profiting from the public's presence onsite owe the highest duty of care);
The defendant breached that duty of care (failed to take reasonable care, failed to warn patrons of a known/knowable danger, etc.);
Defendant's breach of care caused injury to the plaintiff;
The plaintiff suffered some monetary loss as a result of the injury (lost wages, hospital bills, etc.) and possibly non-economic damages (pain and suffering, loss of life enjoyment, loss of consortium, etc.).
Here, the lifeguards as park employees would most likely recover any damages for hospitalization and lost wages under Florida's workers' compensation laws. Injured guests, meanwhile, would file a claim to recover losses with the park and file a lawsuit if rejected.
In a case like this, where a construction defect is allegedly at issue, any individual or business that took part in the construction or maintenance of the site might be held liable for tourist injuries right alongside the park. Naming all parties in a case like this does not guarantee the plaintiff a higher payout, but it does protect their right to collect from those parties if the court later finds they share some of the blame. Those not named as defendants cannot be compelled by the court overseeing the case to pay damages, even if the court concludes the person/entity partially at-fault.
The Florida Department of Agriculture and Consumer Services reports there have been 40 tourist injuries at Central Florida theme parks from Jan. 1 – Oct. 15 of last year.