Fort Myers Drowning Lawyers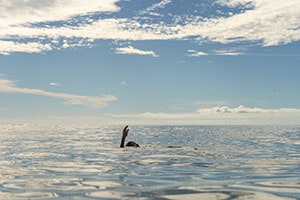 Florida drowning lawsuits are more common compared to other states, as our Fort Myers wrongful death attorneys can explain, for the simple fact, we have more swimming pools, hot tubs, and natural bodies of water compared to other states. The Association of Pool & Spa Professionals indicates Florida has about 1.1 million swimming pools and hot tubs, with approximately 40,000 new units added every year. Where there is more water, there is more drowning.
The Florida Department of Health reports drowning is the number one cause of unintentional death for children ages one to four. Stunningly, the number of kids who drown every year in this state could fill three to four classrooms. We also have one of the highest rates of hospitalizations for near-drowning of both children and adults (for every child who drowns, there are five more who receive emergency care for injuries, according to the Centers for Disease Control and Prevention).
Infant drowning accidents are most likely to occur in bathtubs or buckets of water, while children five and older are more likely to drown in natural bodies of water. The state defines a "swimming pool" as any structure that contains water more than two feet deep.
Efforts to Limit Florida Drowning Incidents
South Florida is a rare paradise of the U.S. as one of the few places you can enjoy balmy temperatures year-round. Although a dip in the ocean is always popular respite, the freshwater lakes, rivers, ponds, and canals are approached with much more caution, given the presence of native alligators. It is common for hotels, resorts, gated communities, and residential homes to have private pools on property, in addition to the water parks and public pools open to all. It is one of the reasons many visitors or even homebuyers choose to reside here.
As Fort Myers injury lawyers at the Garvin Injury Law can explain, with pool ownership comes responsibility. First, there are statutory obligations that were introduced by state legislators in 2000, which acknowledge drowning is a serious problem, a leading cause of child deaths, poses a serious risk for those who are medically frail and elderly, and adds extra safety requirements for homeowners who are building residential pools.
The Residential Swimming Pool Safety Act, codified in Chapter 515 or Florida Statute, requires Floridians to choose one of at least four safety measures when they install a new pool, hot tub, or spa. These include a barrier that isolates the pool from the home (pool fence/wall or both) that surrounds the pool and is at least four feet high, an approved pool cover, audible exit alarms on all windows and doors with direct access to the pool area and a self-closing, self-latching device on all doors/gates with direct access to the pool. Pools that are open at night are required to be properly lit, and for commercial or public pools, tests need to be run to ensure the lights on the pool meet state health codes.
Liability for Fort Myers Drowning Deaths
To be clear, drowning is not an inevitable downside of living near the water. Drowning deaths in Florida are almost always wholly preventable. When property owners, pool managers, or caretakers fail in their legal responsibility to keep a pool area secure or adequately supervise a child or at-risk adult, resulting in a Fort Myers drowning or near-drowning injury, civil litigation is often the best and sometimes only means of accountability.
Some of the sites where drowning deaths and near-drowning injuries occur include pools and spas at:
Privately-owned homes (usually in the rear of a house)
Condos or apartment complexes
Resorts and hotels
Public parks
Vacation rentals (including those found on Airbnb and VRBO)
Canals, ponds, rivers or other natural bodies of water, usually near a residence or resort
Some of the causal factors that have been cited in Florida drowning deaths and injuries include:
Lack of Supervision - Children are more likely to drown or suffer a serious injury in a swimming pool or spa when they are not adequately supervised. The same is true for medically frail adults, such as those who suffer from Alzheimer's disease, dementia, or some other physical or cognitive disability.

Lack of Barriers - When there is four-sided fencing around swimming pools, it has been shown to reduce the risk of injury by about 80 percent compared to swimming pools secured only by three-sided fencing. It is important to note that barriers that are not secure (i.e., a lock that's broken or a gate that is left open) is effectively rendered useless.

Alcohol Use - Many residential and public swimming pools bar alcohol use at swimming pools. The reason for this is alcohol has been known to play an outsized role in water recreation injuries and deaths. If a hotel or resort serves alcohol around a pool or hot tub but does not provide adequate supervision, they may be held liable. The same goes for those that recklessly and unlawfully serve alcohol to minors.
Property owners have a duty to warn invitees of known dangers that may not be obvious – especially if the site is open to the public. Failure to do so or to protect against an unreasonable risk of injury can result in a finding of liability in civil litigation.
In some cases, property owners can be held liable even if children trespass on their property and drown in the process. This is because swimming pools can be considered an "attractive nuisance." Although F.S. 768.075 typically immunizes a property owner from an injury sustained by trespassers, the attractive nuisance doctrine is an exception. It holds that children, because of their age, might be drawn to certain attractions (swimming pools, lakes, ponds, fountains, etc.) but do not realize the danger involved with certain hazardous conditions on someone's property. In cases where a property owner has reason to believe the dangerous condition may attract children and it is not secured, the property owner can be held liable.
Drowning and near-drowning injuries can be incredibly expensive. Just medical care of a non-fatal drowning injury is $16,700, the health department reports. Costs can get much, much higher (upwards of $250,000 or more annually) when the drowning victim dies or suffers permanent disability/brain injury that requires extensive, long-term health care.
As long-time Lee County injury lawyers, our team at Garvin Injury Law can answer your questions and help walk you through a complex and emotionally difficult process. We realize no monetary compensation is going to alter the past. In addition to helping alleviate the burden of overwhelming medical bills, lost wages, funeral costs, and other monetary expenses, action against those responsible can help ensure such a tragedy does not happen again in the future.
Contact Our Fort Myers Drowning Accident Lawyers
Call or email Garvin Injury Law today for your free consultation and we will evaluate your Fort Myers drowning liability claim and determine the appropriate course of action. We have been handling Lee County injury and wrongful death cases in Florida for over 30 years.