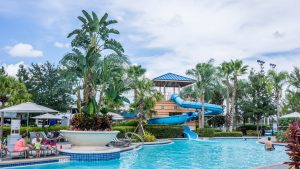 Federal job site safety regulators declined to fine an Orlando water park after closing an investigation into a series of electric shocks sustained by guests and workers earlier this year, but personal injury lawsuits could still be filed if any guests were hurt. Five lifeguards were reportedly hospitalized and several visitors were shocked, but media reports do not indicate anyone suffered a serious or lasting injury.
Florida theme parks are a significant draw in the Sunshine State, and owners/operators owe their guests a substantial duty of care to ensure they are not faced with unreasonable danger.
In this case, guests and lifeguards at Universal Studios' Volcano Bay water park reported feeling the shocks – in the water and on the wet pavement near it – for hours before the park shut down.
The Occupational Safety and Health Administration (OSHA) concluded the danger arose from a  grounding rod that was mistakenly driven through an electrical conduit way back when the park was being constructed. This led to damage to the electrical wiring, resulting in an electrical current being fed through the ground – ultimately reaching water and wet ground surfaces. Electrical readings on the sidewalk's edge of the water measured between 20 and 30 volts of electricity.
Even 2nd graders know water-plus-electricity is a dangerous combination. This can be true even at relatively low voltage. As explained by The Ohio State University's Department of Physics, the body's actual resistance to an electric shock depends on the point of contact (where on the body it happens) and the condition of the skin (whether it's wet or dry). That is why a 75-volt shock can be just as deadly as a 750-volt shock. Continue reading